ACA Group navigates you to & in the future
We empower people worldwide through
innovation, technology and knowledge
We want to aim Above Customer ExpectAtions (ACA). Inspiring and accelerating sustainable growth worldwide by putting the end-user at the heart of everything we do.
Passion. That is what truly sets our team apart. for innovation, achieving the highest possible quality and making a difference for our customers, our stakeholders and certainly not least for each other, as a team.

—

Ronny Ruyters, CEO at ACA Group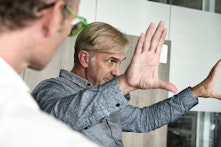 How to get started in B2B e-commerce
E-commerce brings important advantages to you and your customers. But where do you begin? In this blog post, we give some concrete steps on how to get started in B2B e-commerce.
Apache Kafka in a nutshell
Apache Kafka is a highly flexible streaming platform. It focuses on scalable, real-time data pipelines that are persistent and very performant. But how does it work, and what do you use it for?