ACA Meet & Greet @ office Hasselt
Conference - Innovation - Physical event
| | |
| --- | --- |
| Date: | 24/11/2022 |
| Time: | 15:00 |
| Location: | |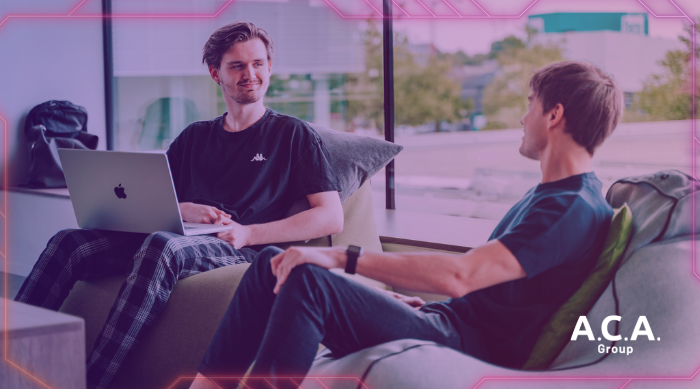 About the event
Are you looking for an internship in the second semester or do you want to know what ACA is like as an employes? Want to be part of an organization where innovation, customer-centricity and teamwork are the key factors? Visit our office and get to know our company and team members a little bit better!
Visit our Hasselt office and talk to our experts about job openings / internship opportunities. Talk to our team members (HR and technical colleagues), take a look into our office and enjoy the evening!
Schedule
17h00-17h30 - Welcome with food & drinks.
17h30-18h00 - Introduction by our HR-team.
18h00-19h00 - Meet & Greet with our team members from the Java software factory, Mobile team, Cloud team, Atlassian team, Content- and e-commerce team, Data Services and Innovation lab.
19h00-20.00h - Networking with some delicious snacks & drinks.
Our services & internships
The ACA Group offers many services and expertises to our clients. For the second semester, our teams are looking for driven interns. Check out our services and internship assignments through the links below and find out if there is an interesting internship for you!
1. Cloud & Managed Services
Harness the power of the cloud and take your applications to the next level. Our cloud team is currently looking for an intern System Engineer.
2. Atlassian services
Our atlassian team is here to support their clients through our methodology, expertise and belief that a well-oiled team is vital to success.for smarter, faster, and smoother teamwork. For various projects, the atlassian team is currently looking for an intern who wants to help them with some internal questions / improvements.
3. End-to-end projects: custom development
Our team of driven Java developers creates stunning custom software that exactly fits the needs of our customers. Do you want to be part of a driven team, and work on a real customer project during your internship? Check out their internship assignment!
4. Digital experience design
The assignment is part of an existing project for our client. Our team has their expertise in "Content & Information solutions" and builds solutions for websites, intranets, portals and B2B e-commerce.
5. Mobile development
Our mobile team creates stunning mobile applications, tailored to our clients' specific needs and wants. Always according to an agile methodology. During you internship, you will work on a real customer project.
6. Data Services
Let Data, Artificial Intelligence and Real-time applications work for you in tomorrow's business processes.
7. Innovation Lab
We want to turn unique challenges and innovative ideas into solutions with a tangible business outcome to build and train this organizational muscle. That's why launched our innovation lab.
I am really ready to register now!
Still have questions or need more information?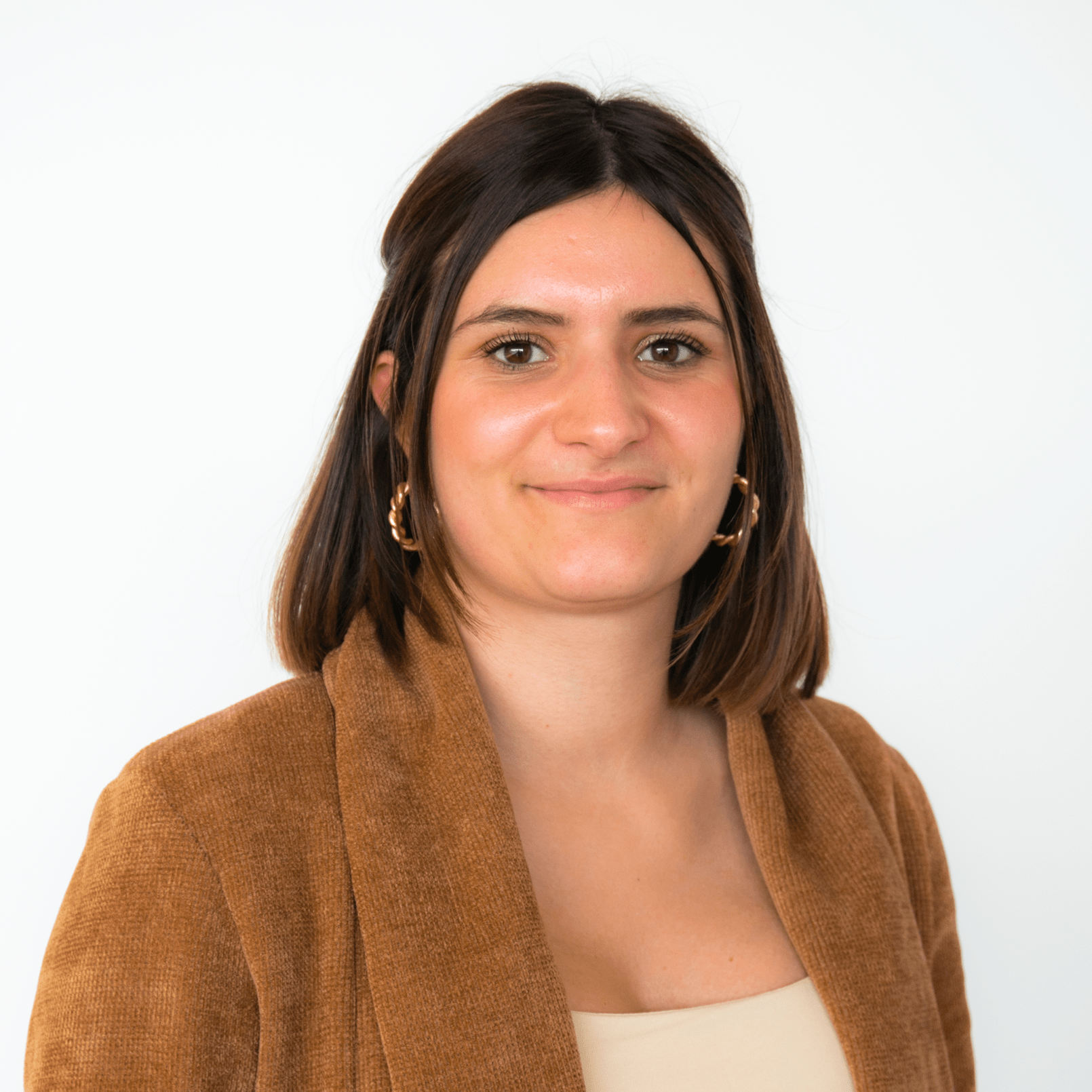 Jana Garcia Gonzalez
Recruitment Specialist