ACA
SUSTAINABILITY
ACA Group receives 'Groundbreaking Employer' label
November 2022 - ACA Group successfully completed the 'GroundBreaking Employer' learning program and receives the certificate '23. An initiative of Antwerp Management School, Jobat and De Lijn.
The way we organize work and mobility is at a tipping point. The moment for organizations to put people at the center of their policies around hybrid work and mobility.
A GroundBreaking Employer is resolutely committed to a sustainable mobility policy and a people-oriented personnel policy.That is why the ACA Group has started a learning process with other employers over the past year to grow as a GroundBreaking Employer.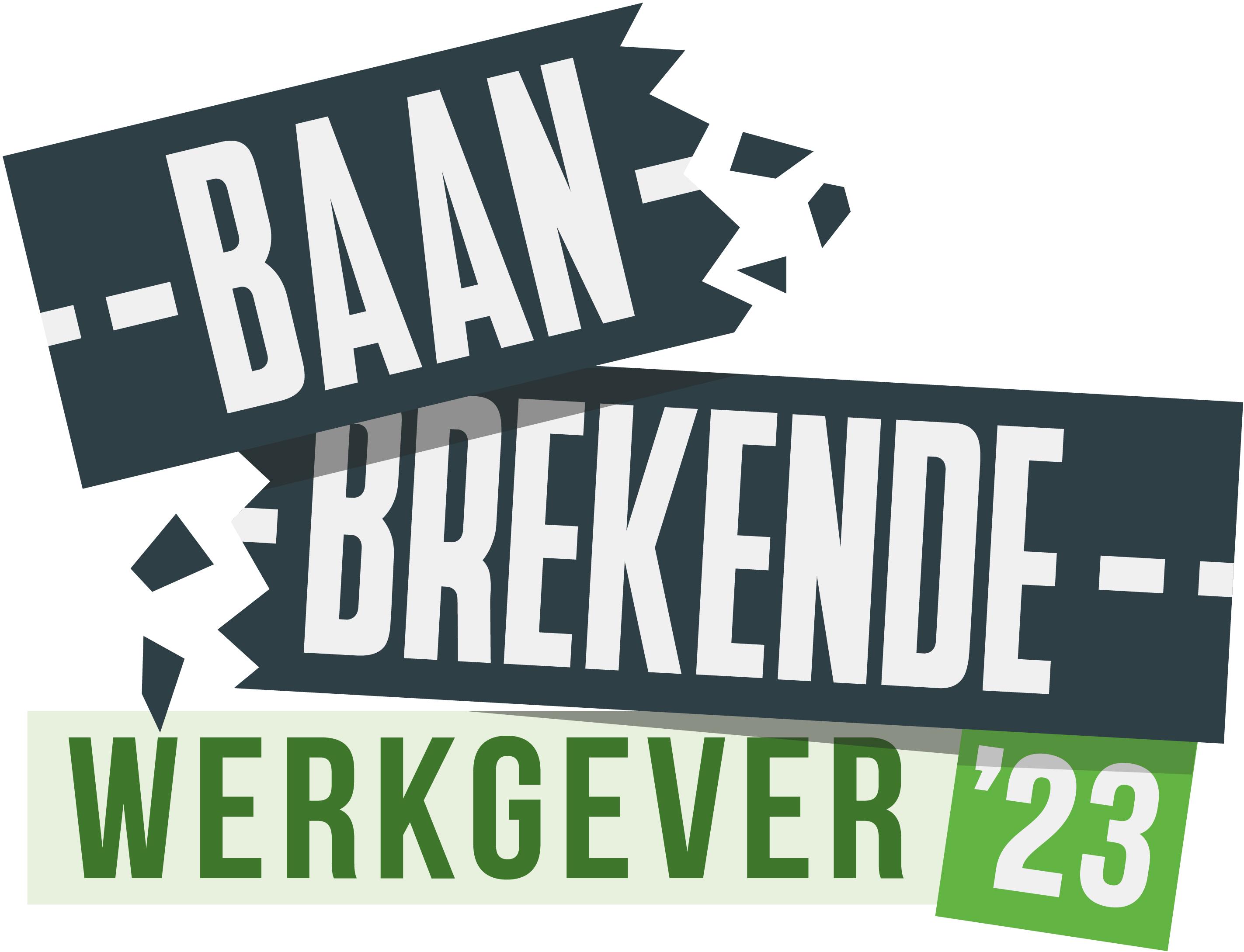 The GroundBreaking Employer label focus on:
Spending less time on the road
The best way to minimize congestion and all its attendant stress and inefficiencies? Avoid the commute. Therefore, the GroundBreaking Employer puts the employee at the center of its mobility policy, not the workplace.


People-centered Hybrid Work
An employer who pursues a people-oriented policy. In it, they address the challenges of hybrid working.


Smarter and greener on the road
The GroundBreaking Employer actively encourages environmentally friendly modes of transport such as (e-)bike, scooter, public transport or a combination of these. If it does choose to drive, it encourages choosing the most environmentally friendly cars: hybrid, electric and shared cars.
The ACA Group has been working strategically and tactically around these topics for some time, and is pleased to have with the additional incentive to think further about the future.
We believe that we as an organization, we as team and we as individuals must do our part towards a sustainable planet and future. Sustainable entrepreneurship is so much more than realizing a sustainable profit. We all have to play our part for a better now and a better tomorrow.