Medical guidelines with crossplatform app
Crossplatform app in combination with Confluence

Strong focus on user-friendliness and accessability

Secure hosting with precise monitoring
The application in this case study was created for an international organization with hundreds of projects in dozens of countries. The teams of this humanitarian organization do everything they can to care for victims of wars, disasters and epidemics, regardless of any political, economic or religious rulers.
The challenge: the right information at the right time
It's often a challenge to share medical knowledge to their doctors in the field. To this end, the organization made use of a website that offered PDF files with medical information. Unfortunately, that wasn't a perfect solution: editing texts was a slow process and any changes meant that new versions constantly had to be uploaded. As a result of this appraoch, costs were higher and progress was slower. Moreover, doctors in the field needed a constant internet connection to consult the website. Needless to say, in areas riddled with disaster, this isn't evident. Therefore, the organization was on the lookout for a solution with which they could quickly update their doctors with new information, preferably in an efficient and inexpensive way.
The solution: a flexible content management system combined with an accessible mobile app
ACA Group was able to combine several services for the full realization of the project. We started off with brainstorm sessions to make sure we'd build the right solution. After that, we built the solution according to our Agile approach, constantly keeping feedback of all the stakeholders into account.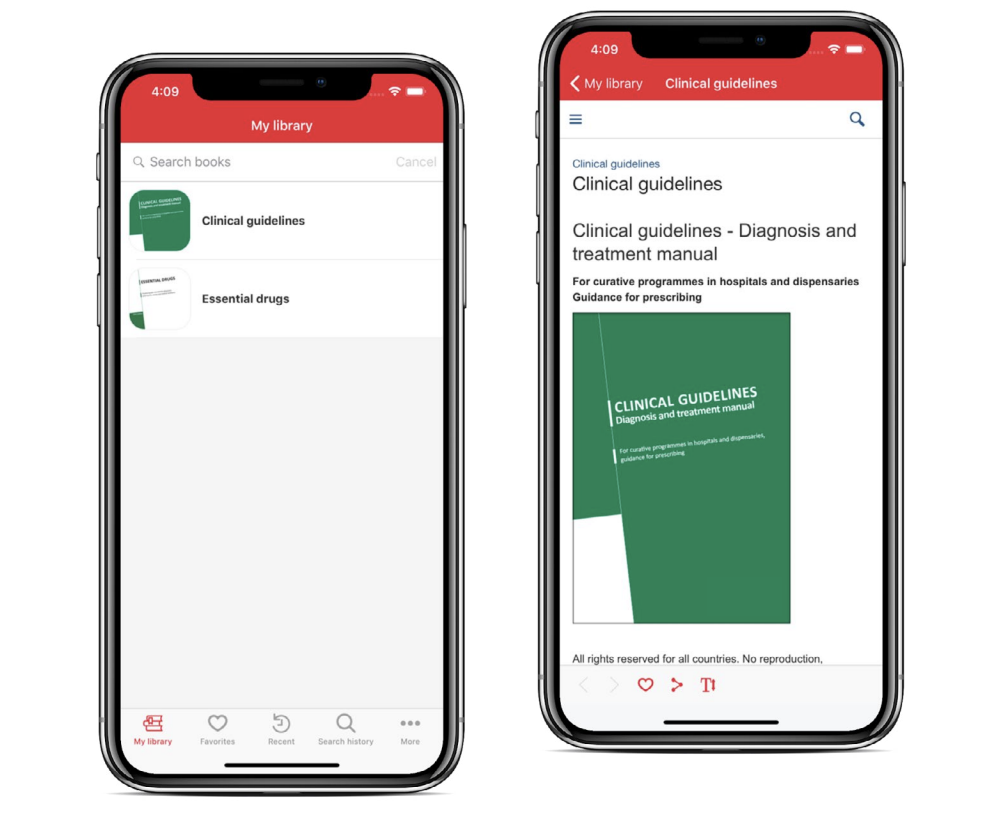 Confluence as the base for a flexible content management system
The organization needed a platform to easily provide, edit and share content in an accessible way. Moreover, the platform had to cater to a broad audience, with a limited license cost. Taking these requirements into account, we opted for Confluence, a product from the Atlassian suite, as the preferred base for the solution.
We expanded Confluence's standard configuration with a couple of plug-ins. Thanks to this customization, every change in medical information on the platform automatically generates and shares a PDF and EPUB file with doctors in the field. Doctors are then able to download the files for offline use, eliminating the need for a constant connection to the internet.
Confluence also enabled the organization to offer a public website in an efficient and uniform way. After all, the website functions as a front-end for the different Confluence pages, which our client can easily manage as normal wiki pages. This way, the organization is able to conveniently share its medical information with the public as well as gain insights into how its audience consumes the content.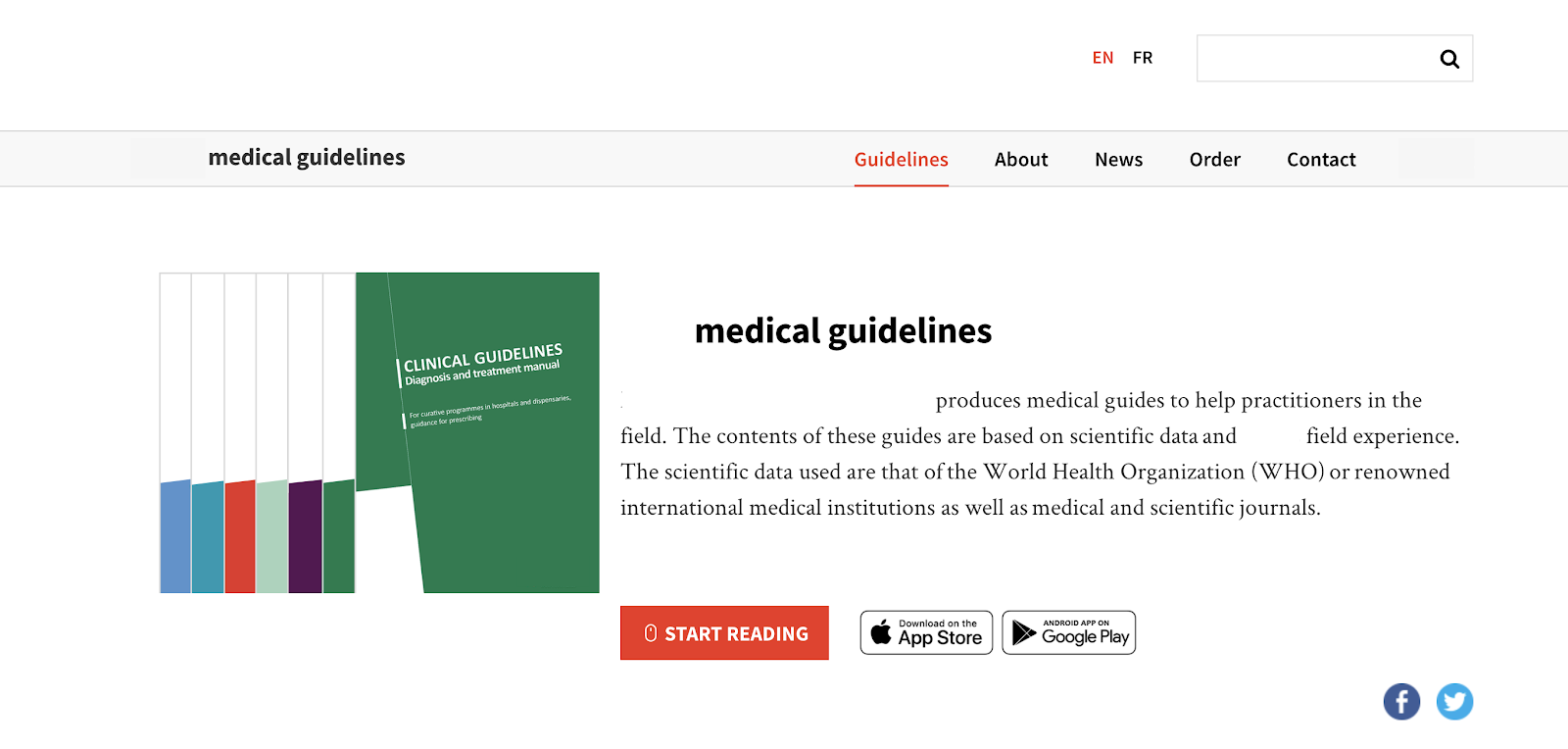 A clever and accessible mobile app
To make it even easier for doctors to get the right information in any situation, we also built a mobile app. Every piece of information available on the Confluence platform is bundled and compressed every night. The app then allows the doctors to download information to their mobile device from Confluence in a compact way. This enables them to easily consult medical information during missions abroad, even in remote locations without internet access. The mobile app also offers extra functionality, such as the ability to make notes on pages and search texts for specific medical terms.
The app is available for iOS as well as Android. Supporting both major mobile platforms enables the organization to cater to a larger audience, and prevents a doctor's choice of device from posing a barrier when using the app. Because of the use of crossplatform mobile development tools, we only had to write the app's code once, instead of having to develop a separate app for iOS and Android. Not only does this approach ensure the app's uniformity across platforms, it also meant a much lower development cost and time-to-market.

A reliable hosting platform with strong monitoring
An information platform deserves its own secure and reliable hosting. After all, doctors need to be able to count on the Confluence platform and the availability of the information at all times. That's why we opted for hosting on AWS with rapid response times all over the world. Via monitoring, we closely follow up on the use of the Confluence platform, the app and all costs involved. Lastly, this strong monitoring allows us to constantly provide their environment with the latest security updates.
Need more information about us or this customer success story?
Jurgen Geys
Business Unit Manager
Related customer success stories