ACA
ACA organizes Internship Tour for IT students
It's that time of year again... Students are looking for a fun and exciting internship. At ACA we are looking for motivated interns every year, who want to be part of our team(s) and exciting customer projects.
You can apply for an internship as a Java Developer, System Engineer, Mobile Developer, Data Engineer, and many more internships from our different teams.
Get to know ACA during the Internship Tour
During this evening we invite students and introduce ACA as a company. Afterwards, some of our own employees from different teams are sharing their experiences and students could enjoy some delicious snacks and drinks. In addition, our HR team enthusiastically showed them around our office so they would know what it's like behind the scenes.
It is the second edition of our Internship tour and we can speak again of a successful edition. We hope that we were able to help some students further and provide more information about working at ACA / in an IT company. After all, it is not an easy choice to make.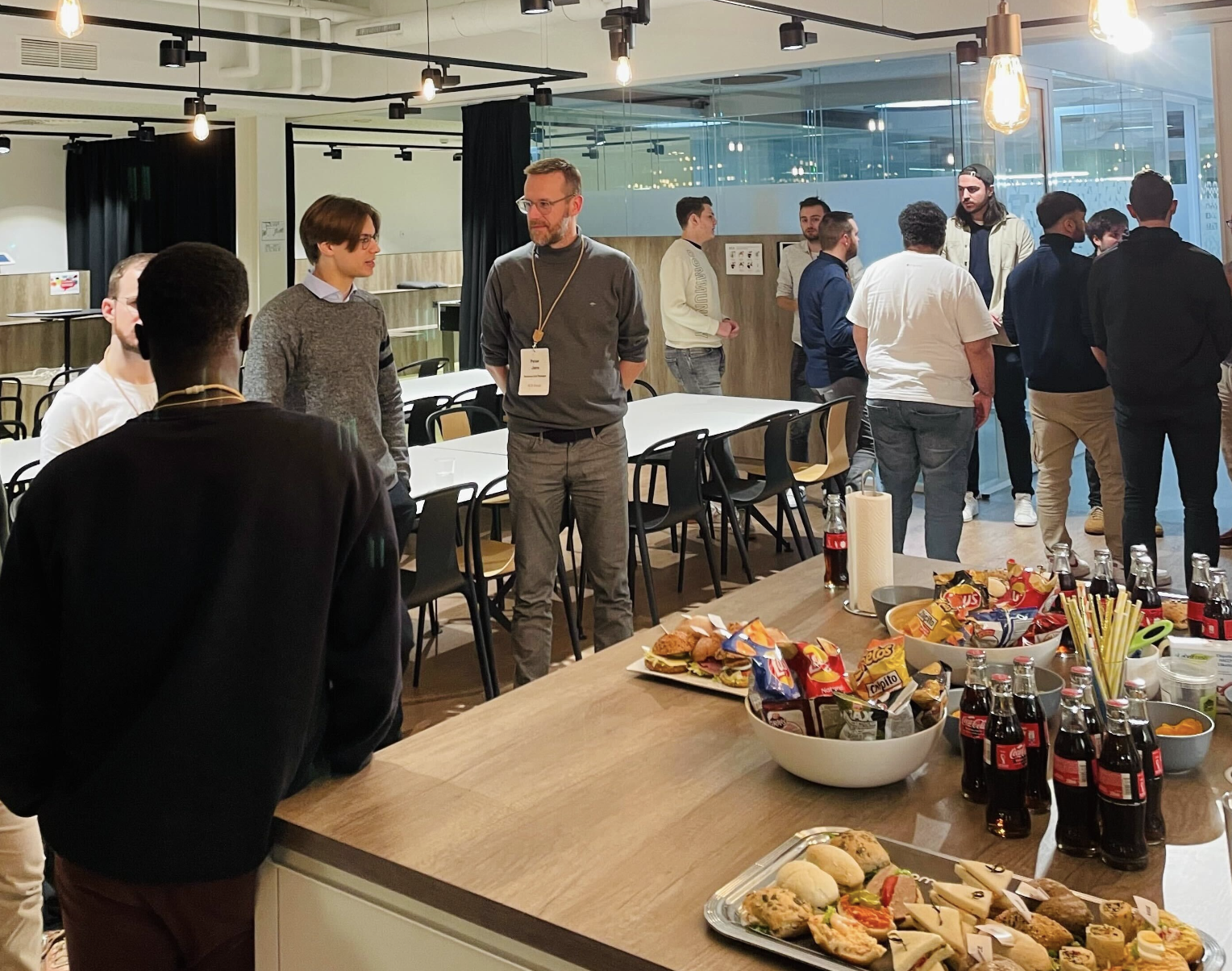 Why ACA...?
ACA is a growing company with an impressive track record that realizes solutions that make its customers and employees (including interns!) proud. We take away our customers' worries with easy-to-use yet secure IT solutions that we develop, deliver and implement in-house from A-Z.
We can't do that without the things that are important to us, like our colleagues, optimal teamwork and transparant communication, as well as a healthy amount of fun. During your internship here, you won't just soak up tons of knowledge, you'll also walk around with a smile on your face.
A word from our former intern and current team member Ugur:
At the start of my internship, my team welcomed me with open arms. During my internship, I learned a lot about new technologies such as AWS, Python, Kubernetes, Terraform, ... The atmosphere within the company is very nice! We often played table football to clear our heads, as an intern with not that much experience I lost most matches.

—

Ugur Akkar, System Engineer at ACA Group