ACA
DATA & AI
ACA Group and Google organize company visit for UHasselt students
On April 20, ACA Group organized an engaging company visit to Google in Brussels for the students in business informatics at UHasselt. Throughout the day, students were immersed in a dynamic program filled with inspirational learning and practical activities, made possible through the close collaboration between ACA and Google. The day offered a unique insight into the world of technology, innovation and project approaches.
One of the highlights was a captivating presentation by our Mobile team members, Jasper Hansen and Tom Princen. They showcased how ACA approaches customer projects, using the Royal Football Association project as an example. The session provided the students with valuable insights into our working methods and practices.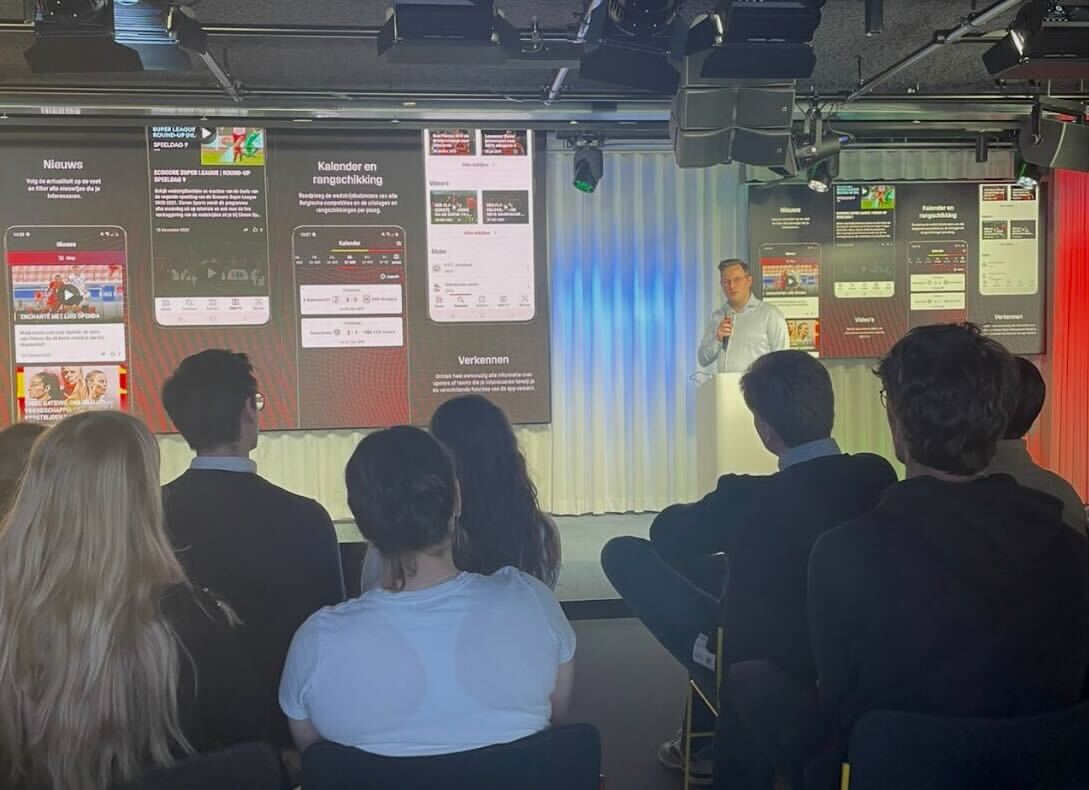 To further enrich the students' experience, a Looker Studio Challenge was organized. Under the guidance of ACA's data experts, Stijn Vandereyken, Jordy Raeman and Mathias Luyten, students dived into data analysis and visualization using the powerful Google Looker Studio tool. This hands-on activity enabled students to apply their knowledge in a practical setting and sharpen their skills.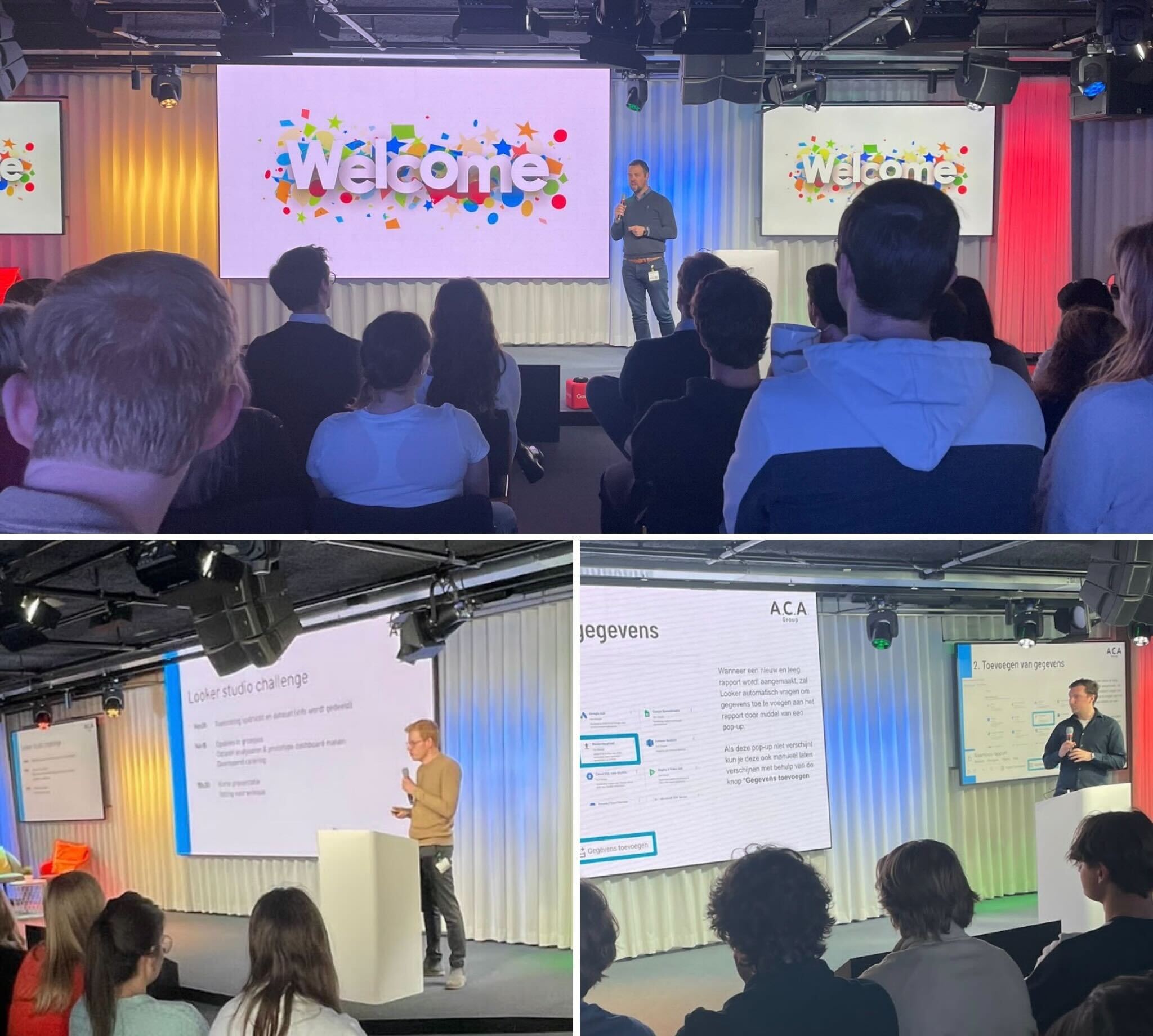 Moreover, the event highlighted innovation within the ACA Group. Innovation Lead, Alexander Frimout, took the students into the world of AI applications within ACA projects. Additionally, Google contributed to the event with a presentation showcasing their unique culture, "moonshot thinking," and innovative practices at their company.
Besides the insightful sessions, students also had the opportunity to unwind and connect during a reception. The reception served as the backdrop to announce the winning team of the Looker Studio Challenge, adding an element of fun competition to the day. We all love a little competition, right?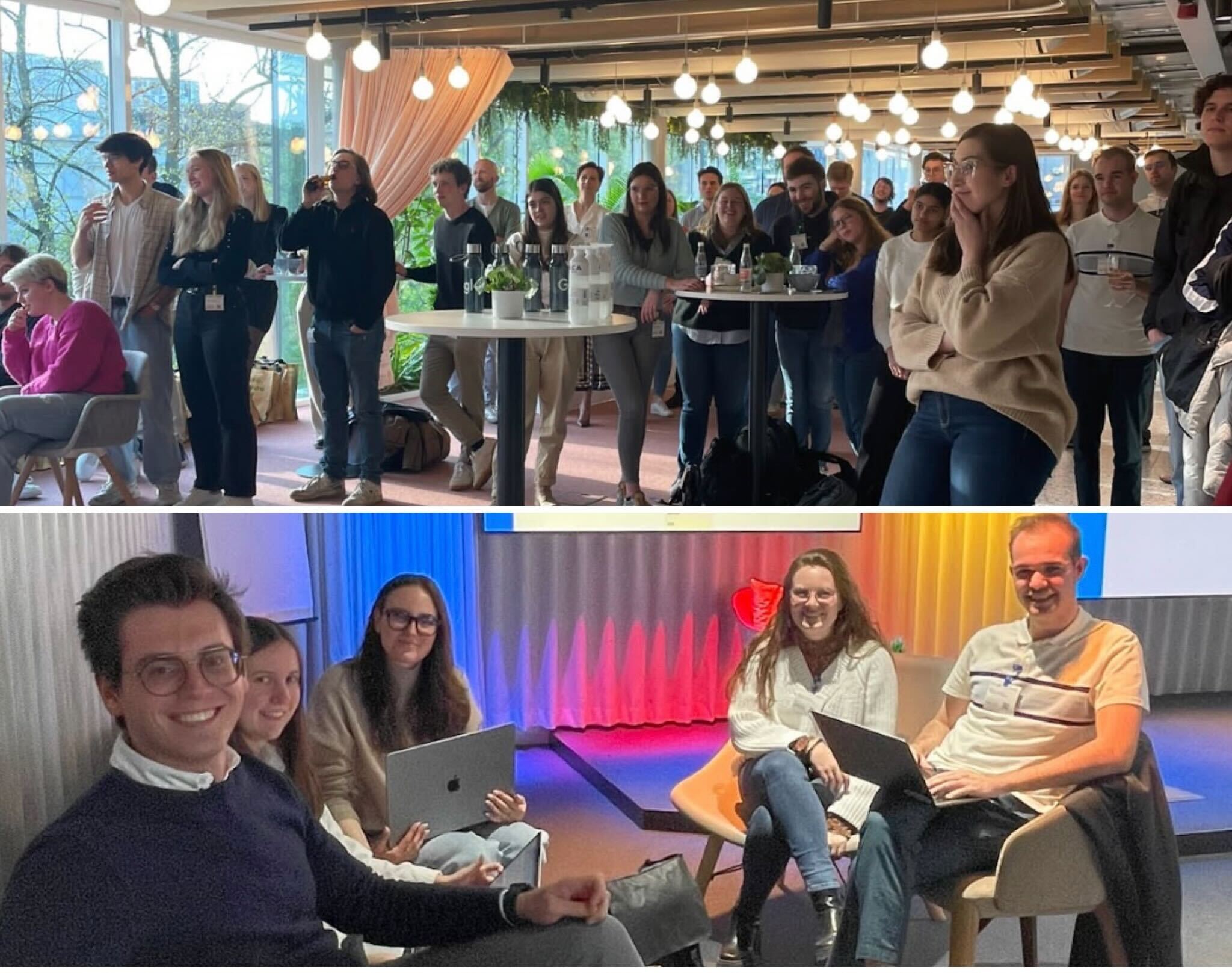 The students were very enthusiastic and expressed their appreciation for the collaboration between ACA and Google. ACA looks back on this event as a resounding success and eagerly anticipates future collaborations with UHasselt and other educational institutions! 🚀