Strategic partnership between Group IDEWE and ACA results in 10 years of successful project delivery
Who is Group IDEWE?
Group IDEWE focuses on the physical and mental well-being of civilians and contributes to improvements in work and living conditions, employees' personal development and managing environmental damage.

Challenge: tight integration in a diverse IT landscape
Group IDEWE's IT landscape is incredibly diverse. Development of new applications often goes hand in hand with supporting legacy software and various technologies need to be able to work together. While challenging to achieve, tight integration of all applications is vital to Group IDEWE's daily workings.
Long-term customer relationship & tailor-made, integrated applications
Our story with Group IDEWE started in 2009. So far, we've written 8 custom applications for Group IDEWE and helped manage 3 others. These applications mainly serve to support Group IDEWE's internal way of working concerning risk management and invoicing. All applications are tailor-made, developed with and tightly integrated in existing legacy and help streamline Group IDEWE's processes for their customers. For them, we make the difference through our deep technical knowledge combined with our focus on customer centricity.

Custom web applications for Group IDEWE
RISCPRO
2011 – 2014 • Custom risk management web app
RISCPRO is a custom web application to visualize and map all risks involved in different jobs at a certain employer and allocate those risks to different employees.
My IDEWE
2012 – 2013 • Seamless integration
My IDEWE is a web application for IDEWE's customers to manage their employees and schedule them for medical examinations. Seamless integration with Park and RISCPRO ensures clients always have the latest version of their documents.
Panda
2014 – 2018 • Web-based time registration tool
Panda is a web-based activity registration tool that allows Group IDEWE employees to allocate time spent on tasks (for reporting and billing).
Matrix
2015 – 2018 • Web app facilitating invoicing
Matrix is a web application to manage and follow up agreements concerning prevention units, facilitating invoicing for Group IDEWE.
Other projects for Group IDEWE
Editable PDF
2009
Mailings
2010 – 2011 • Mailchimp integration
Mailings is a Mailchimp integration allowing Group IDEWE to send automated and personalized newsletters to its customers.
Park
2010 – now • DMS with custom and user-friendly front-end
Park is a document management system based on Alfresco, with a custom and user-friendly front-end. It facilitates access to employee files during medical examinations.
Maintenance and support for multiple applications
In addition to these projects, we've also provided maintenance and evolutionary support of some existing IDEWE software projects, such as software for handling quotes, orders, job tracking, user management, and planning software.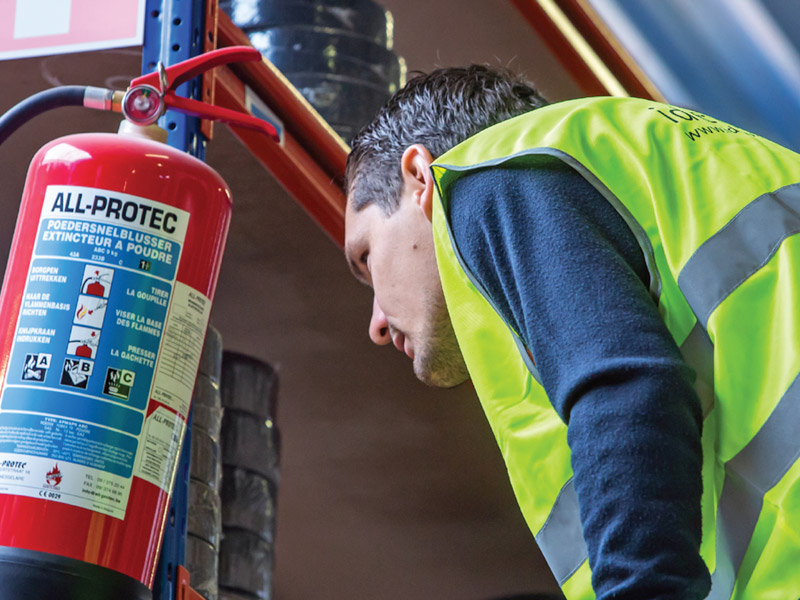 4 projects in 2019
Currently, we're working together with IDEWE to realize 4 new projects in addition to expanding the current applications. Over the past 10 years, we've successfully delivered for more than 7.5 million euros in projects to IDEWE.
Our relationship with ACA has grown into an intense collaboration in different areas. We always involve our IT partners in the realization of our future plans. It's great to see that ACA brilliantly takes up that role and really thinks along with us. The intense customer centricity, the vision and the passion of the ACA team make for high-quality, integrated custom software solutions at Group IDEWE. For me, ACA is a valuable partner that thinks with us and makes IDEWE better and more complete.

—

Marc Beurms, Managing Director IT & Finance at Group IDEWE at Group IDEWE

Related customer success stories