TIPS AND EXPERIENCES FROM THE ACA TEAM
EMPLOYEE MOTIVATION
ACA AS AN EMPLOYER
How we got certified as a Great Place to Work
We're really excited to announce that ACA can officially call itself a great place to work! We recently achieved the Great Place to Work™ label which means a lot to us. In this blogpost, we'll tell you how we achieved this label and how we want to keep improving to always be a great(er) workplace.
The Great Place to Work Institute and certification
When people think of a great workplace, they often picture a company with amazing benefits, great parties and nice offices. While those elements are present in many of the best workplaces, the definition of a great workplace goes deeper than these perks and benefits. According to the Great Place to Work® (GPTW) Institute, a great workplace is about the level of trust that employees experience in their leaders, the level of pride they have in their jobs, and the extent to which they enjoy their colleagues.
The GPTW® Institute is an international research, consultancy and training center with a clear mission: building a better world by helping organizations create a great workplace for everyone. In collaboration with their partner Vlerick Business School, they map out and certify great places to work all over the world.
The Great Place to Work® Trust Index Survey
To examine the level of trust in an organization, the GPTW Institute relies on the Great Place to Work® Trust Model© as the definitive standard of what it means to be a great workplace. This annual research represents more than 12 million employees from thousands of organizations of different sizes, industries, maturity and structures in over 90 countries. Each year, the institute publishes a list of the best workplaces to recognize good employership by giving scores through a trust index survey.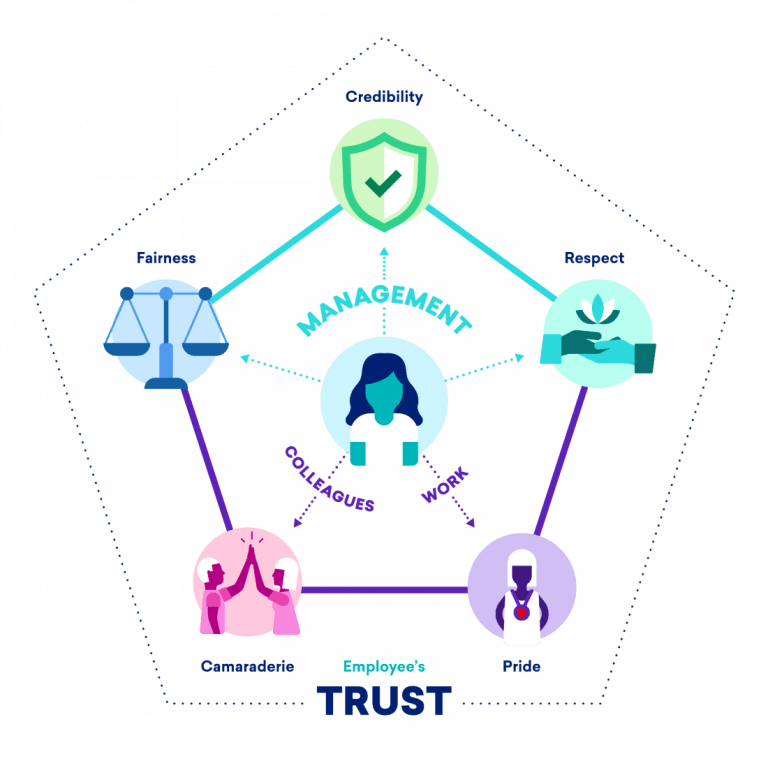 This Trust Model© consists of five dimensions: credibility, respect, fairness, pride and camaraderie. With the trust index survey, all these dimensions are investigated and are covered in the organization.
At ACA, we have a transparent way of communicating with our colleagues and maintain an open feedback culture. We want to be a good and fair employer, and think that we can only improve ourselves and grow as an organization based on the honest feedback of our own employees. That's why every few years, we organize an employee satisfaction survey. A couple of years ago we've done an employee satisfaction survey in which we were not really satisfied with the questionnaire and the presentation of the results back then. That's why we started to look for an organization who matches our values and can cover all the important aspects.
I've heard of the Great Place to Work survey, and Vlerick was already on our list as a possible partner. We were mainly looking for a study that matches the values of ACA and could map the commitment of our employees. We were convinced that GPTW had the approach we were looking for. This label gives recognition to our employees who give the best of themselves every day!

—

Frank Catteeuw, CHRO at ACA Group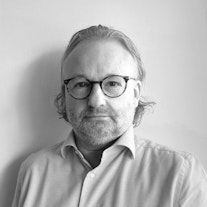 Our results of the Trust Index Survey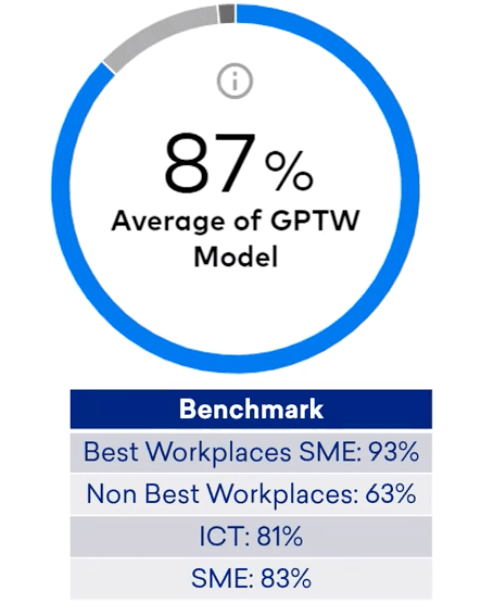 We recently received the complete results from the Great Place to Work trust index survey. On average, our company scored a total of 87%! This is well above the requirement of being a Great Place to Work: to achieve the label, a score of at least 70% is needed. ACA scores higher than other companies in ICT that participated in this survey as well, with the average in this category totaling 81%. #proud
How we try to be a great workplace
ACA navigates you to & in the future by putting sustainable development and the end-user at the heart of everything they do. It's a place for driven, passionate and skilled people. Building a great workplace is something you do together, as one big team. We are very proud of the results we got in this survey and all its dimensions (credibility, respect, fairness, pride and camaraderie), but we know there are also things we still can improve ourselves.
In order to realize our company's purpose, our entire team lives and breathes our core values every day, in every project and in every collaboration.
So, what's our company culture like? Well, our 'About us' section on our website sums it up pretty well:
"ACA IT-Solutions is committed to creating a professional & motivating workspace. A place where teamwork, openness to new ideas, information sharing and peer recognition are important values. We believe that our open and transparent culture enables us to attract people that have a great sense of excellence and professional pride in their job. We work hard everyday, but we have fun while doing it."
Our company culture
We have an open culture that promotes 360 degrees of feedback, giving the feeling of equality, openness and transparency for everyone. Everyone's opinion is worth the same. No one should feel like they can't say something because of their position within the company, regardless of seniority. We all share a collective responsibility towards the organization, but we don't lose sight of individual contributions!
Learning and growing at ACA
Another important aspect is the personal and professional development of our employees. We do this by using the role design that provides a framework for reflection on personal development goals. Every employee is also assigned an on-the-job coach. We're constantly adjusting and improving our approach to further grow in supporting our employees' growth.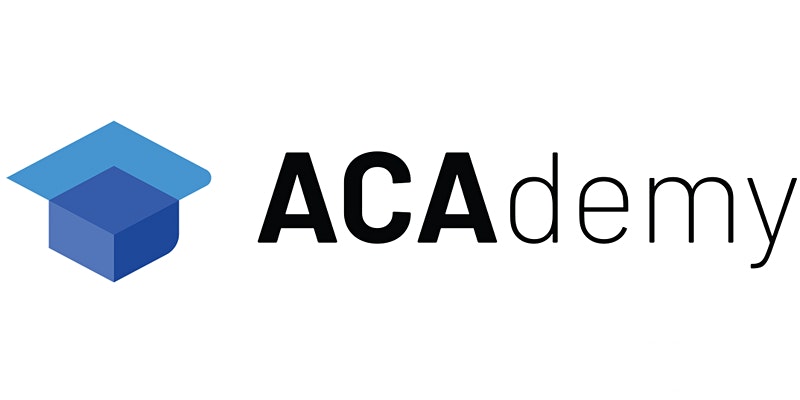 A recent improvement we've made is establishing the ACAdemy, a catalog of technical and soft skills courses that we offer. This way, all employees know where they can find growth opportunities in a structurally supported way. Over time, we'll no doubt further develop and improve our internal learning culture for the benefit of our employees.
Team events, internal meetings & other initiatives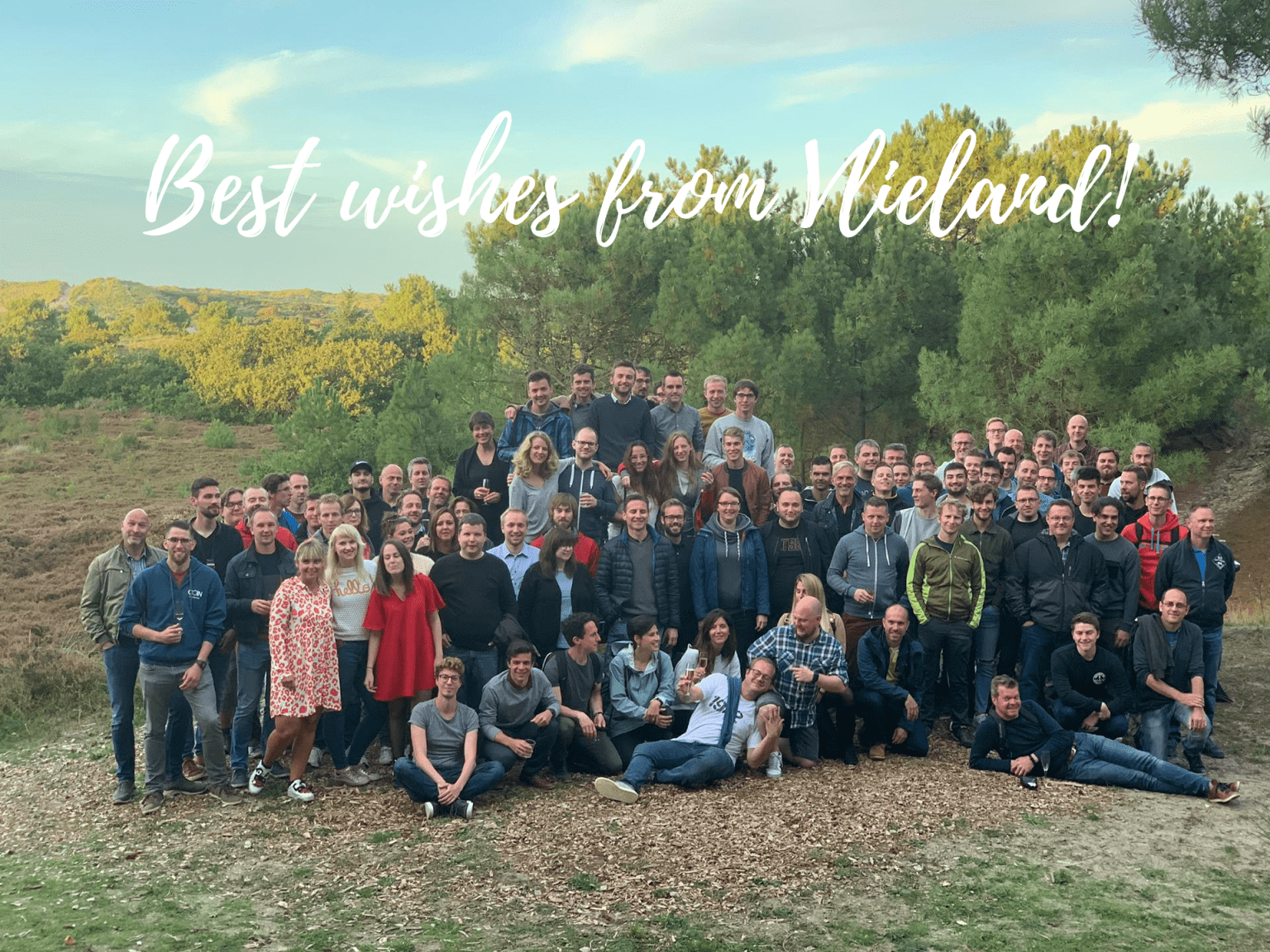 Once a year, the entire ACA team travels to a unique location to spend an entire weekend together. We've been to Porto, Bratislava, Germany and many other places. The weekend is filled with adventurous games, delicious food & drinks and some surprising challenges. Those relationships are vital in keeping a strong, friendly and open culture!
Additionally, each quarter we organize 'internal meetings'. In these internal meetings, all ACA team members get together in one of the offices and give or listen to presentations, share knowledge, eat and drink together and have fun! Not to mention our excursions, trips to amusement parks, New Year's party, …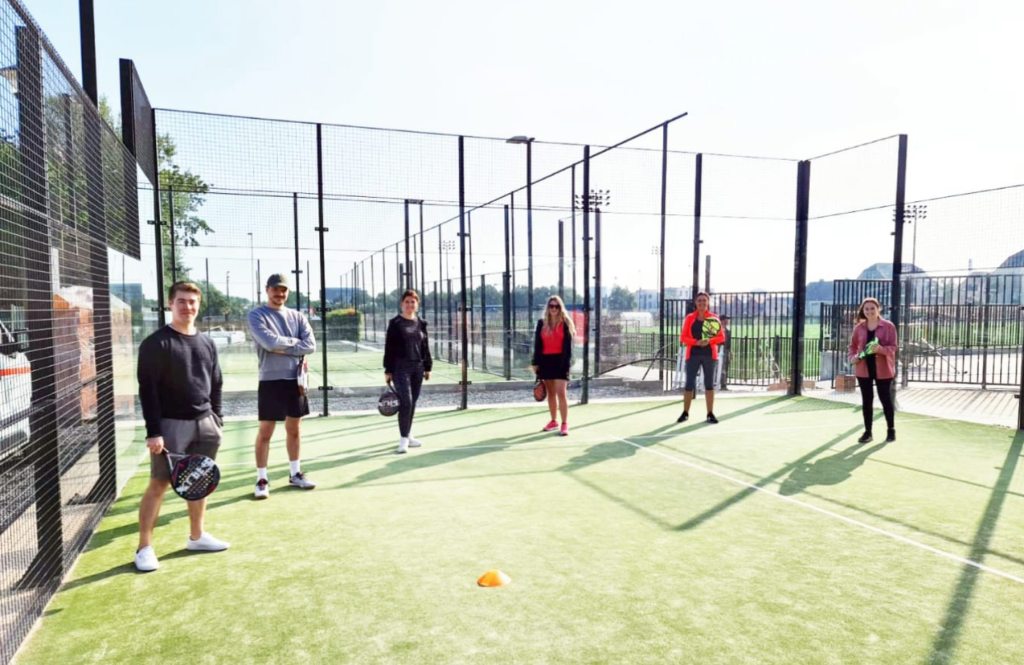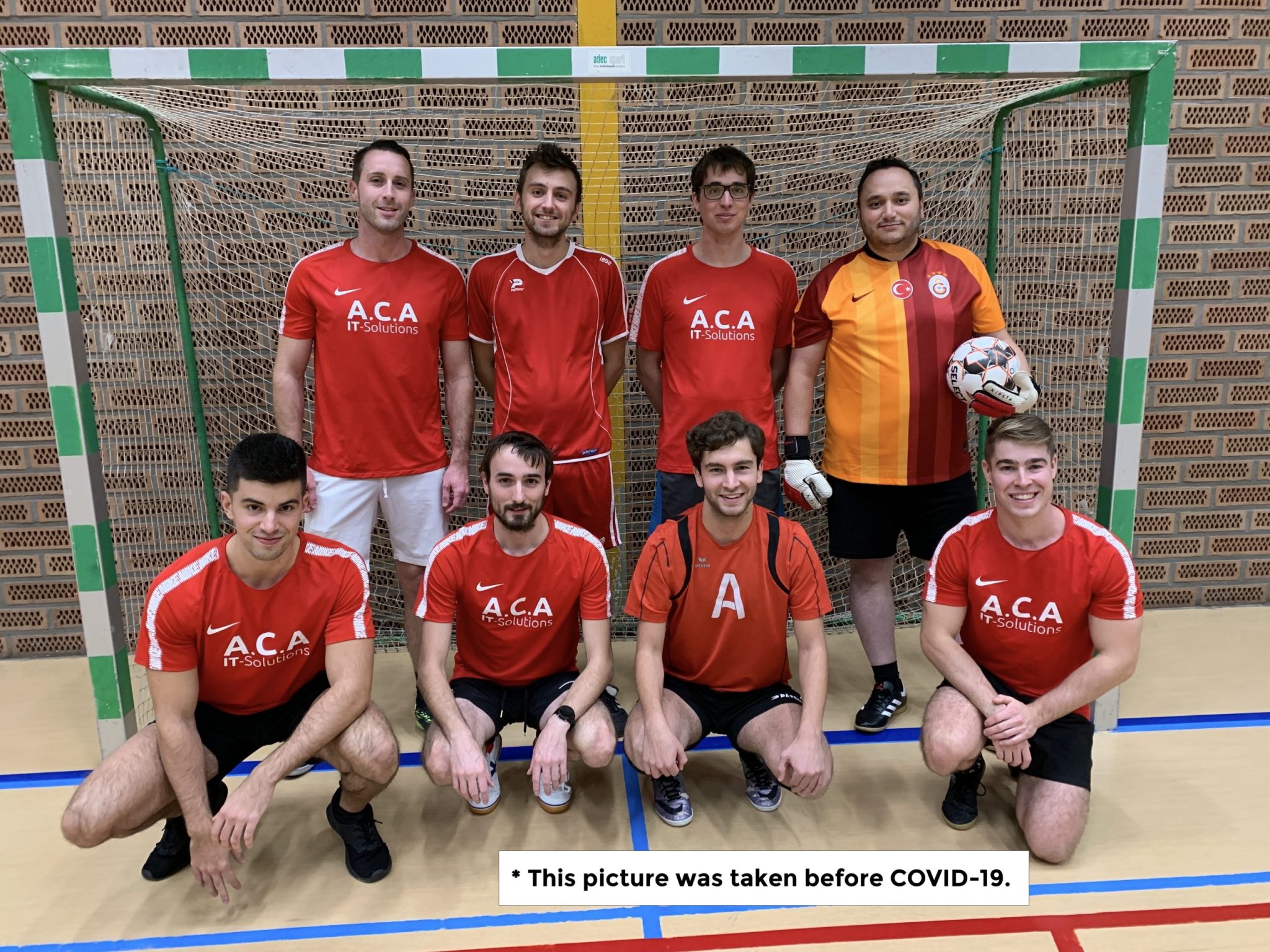 Our employees also organize many spontaneous initiatives to meet outside the regular working hours. At ACA we have different clubs & activities: a running club, padel club, book club, futsal club and so much more. This makes it possible to relax after a working day, and get to know your colleagues a bit better. Oh and it's fun of course!
Some words of our employees
There are many reasons why I like working at ACA! One of them is the flat organizational structure, atmosphere and open communication style. Another reason are the activities outside the office hours, so you get to know your team members even better. At ACA we also get a lot of freedom and responsibilities, which makes it possible to do the things we are interested in besides our daily tasks.

—

Stijn Schutyser, Content Marketer & Copywriter at ACA Group
ACA provides the perfect balance between effort & relaxation. Surrounded by driven people, all with the same goal: to go that extra mile for customer satisfaction. I am proud to work for ACA, because we are known as a reliable and professional partner. Other things are our unique company culture: the platforms Bonusly and Ambassify, our team events, the yearly ACA weekends and our office with a foosball table. These things ensure a good relationship with the team members and a pleasant working atmosphere.

—

Joren Vos, Mobile solution engineer at ACA Group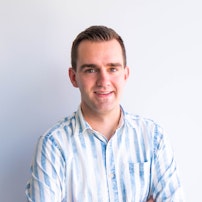 What's next?
The COVID-19 crisis has made it difficult to stay as connected as before, but we've done all we can to keep the connection high. The pandemic has drastically changed our daily lives and professional functioning. That's why we are very happy that we have achieved the Great Place to Work label even during this difficult time! Fortunately, we already had experience with working from home before the pandemic. Connection, communication and credibility of the management team are crucial during these difficult times. We are happy that we were able to maintain this connection within the whole team!
We're currently working on a post-corona reintegration policy. With this policy, we aim to maintain maximum trust, care and flexibility as spearheads of our work environment. The policy takes into account the requirements and needs of ACA, the customer, the team and every single employee.
Thanks to the GPTW® Trust Index Survey we know ACA's strenghts and weaknesses. We are very proud of the result that we got in this survey, but are also aware that there are still aspects we need to work on. These results, reflecting the thoughts of our employees, give us an extra boost to improve ourselves on these aspects! We already have taken some steps, like creating the aforementioned ACAdemy and other initiatives. The goal is to stay a great workplace and become an even better one! 🙂
Or, to quote our CEO:
I want everyone at ACA to have fun in a great and focused team, supported by the best tools and technologies.

—

Ronny Ruyters, CEO at ACA Group