CONTENT & COLLABORATION
SOFTWARE DEVELOPMENT
Woningpas wins e-Gov Award for its user-friendliness!
Every year, Agoria rewards governments with E-Gov Awards for improving public services and the business sector with digital projects. Especially user-friendly, profitable and innovative projects, plus joint projects of several departments of the Flemish government are being rewarded.
The woningpas, the digital passport for every residence in Flanders since December 2018, won the e-Gov Award in the category usability. From the very start, a lot of attention went to the platform's user-experience and input from citizens. This resulted in a user-friendly and easy to navigate digital tool. More information will be added in the future, offering citizens all relevant information about their (future) residence. In June 2019 for example, we added the Mobiscore to the woningpas.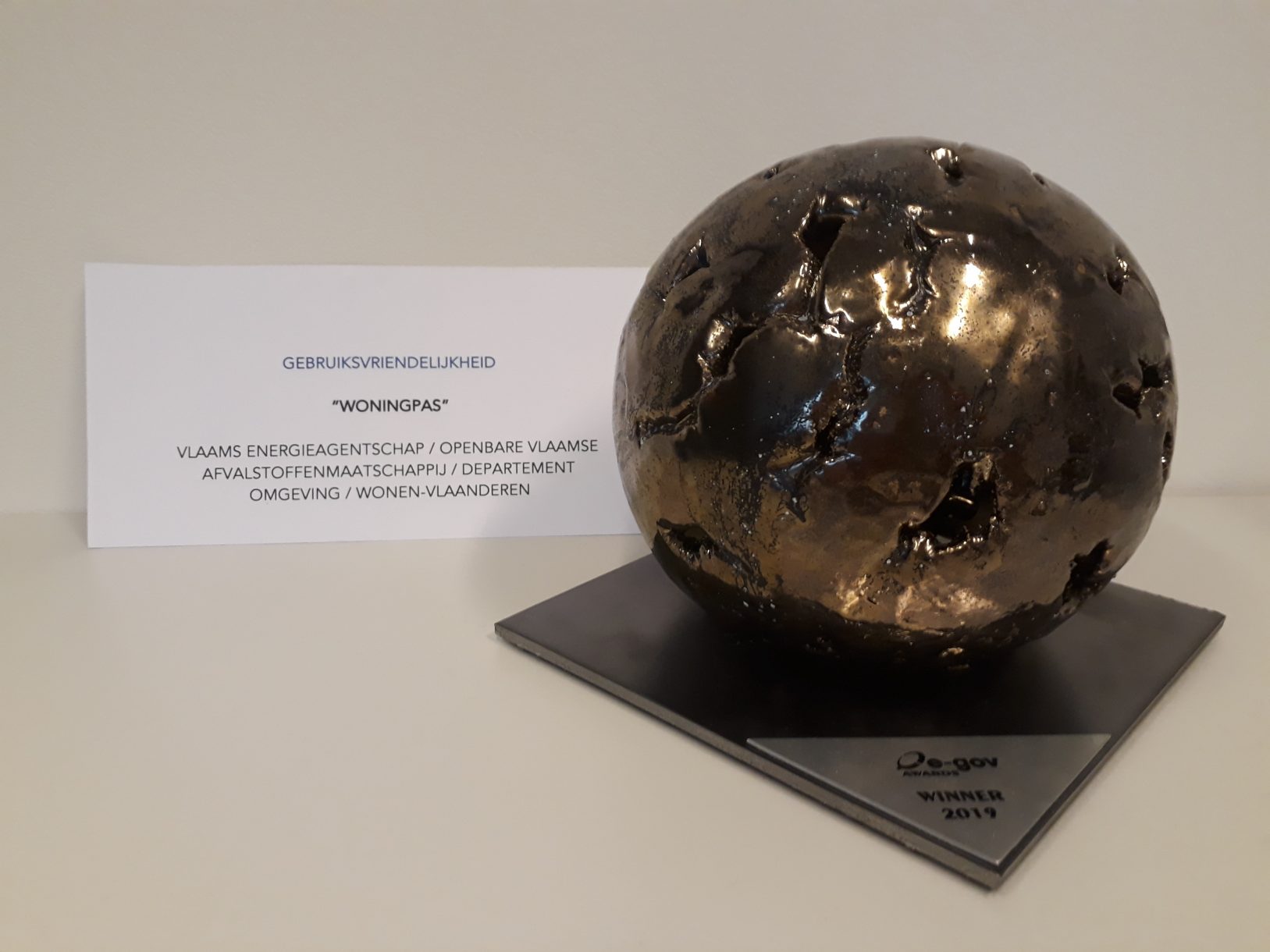 The woningpas has also been nominated in the category cooperation. An intense cooperation between het Vlaams Energieagentschap, Wonen-Vlaanderen, OVAM and department Omgeving, Leap-Forward and of course ACA Group is the base for this recognition. You can read more about how we approached the project in our case study.
We are extremely proud to have worked as IT-developer on this project! Interested in this cooperation behind the scenes? Check out this clip: