MOBILE DEVELOPMENT
Opening the museum doors with your smartphone
The museum pass, the most comprehensive museum subscription in Belgium, launches a digital version of the pass. From now on, subscribers can use their smartphone to visit museums.
With the museum pass, visitors gain access to more than 200 Belgian museums and exhibits. Together with publiq, we previously took care of the technical implementation of the physical museum pass. This current physical card, which serves as an entrance ticket, is now complemented by a digital version on a smartphone. This way, museumPASSmusées wants to continue their efforts concerning digitization and user-friendliness.
Digital museum pass is available right away
Erika T'Jaeckx from museumPASSmusées explains the digital pass: "From subscriber surveys from last year, we learned that new subscribers don't like waiting for the shipment of their museum pass." The interest for a digital version, therefore, was substantial. "New subscribers have access to the digital museum pass right away after their purchase. That means they're able to visit museums immediately and that is an enormous improvement, especially today since contactless is becoming the new standard."
In the new app, users will find a personal QR code, which acts as an entrance ticket at the reception desk of museums. The app will soon be expanded with content about the range of museums to visit.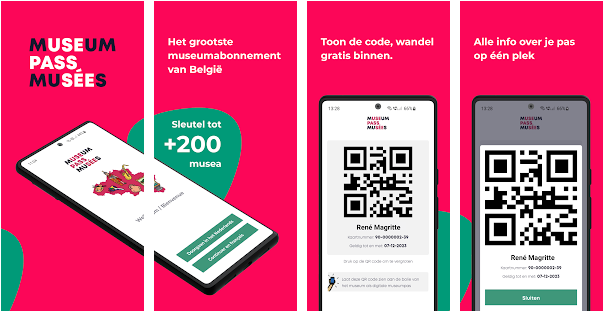 Proud of our close collaboration
Since ACA Group already had experience with the IT behind the physical museum pass, we understood the context very well and were able to develop quickly. Together with publiq, we worked in close collaboration to be able to offer users a beautiful and user-friendly app. We carefully crafted the app's UX and UI thanks to a lot of best practices, feedback and prototyping. We're proud of the result and the trust between ACA and publiq!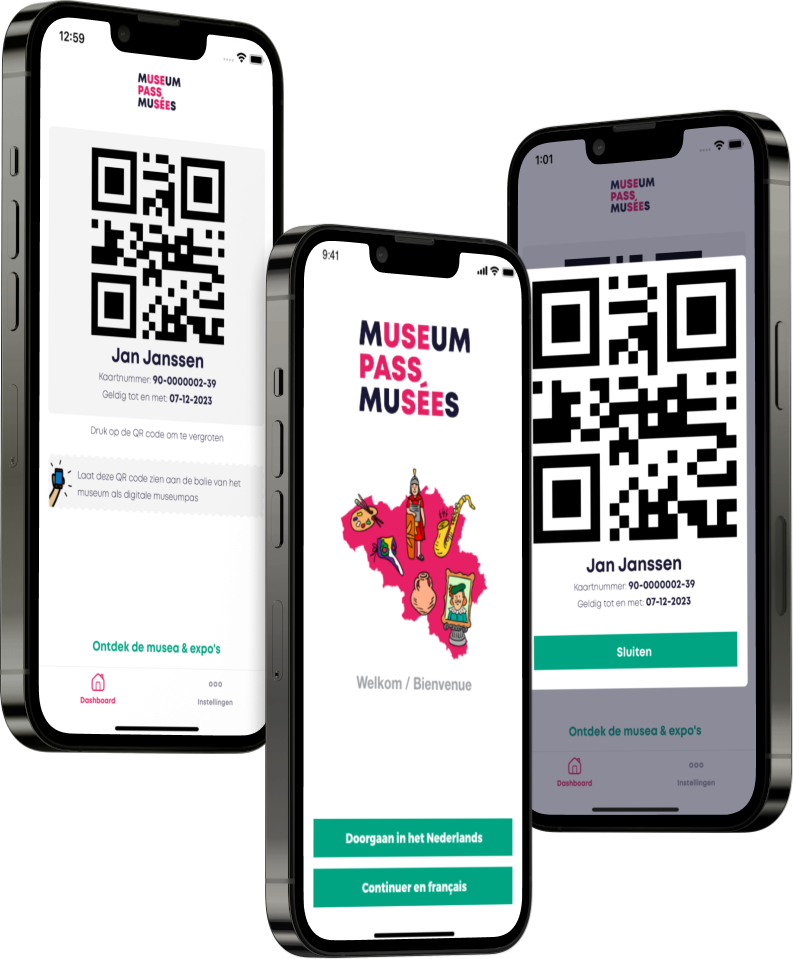 Populair pass
The popularity of the museum pass has only increased since its launch in 2018. Last year, 90,000 passes were sold, which accounted for half a million museum visits. The payments of museumPASSmusées to the museum industry increased to 2.5 million euros, a new record. The amount of participating museums is on the rise as well. The Suske & Wiske museum in Kalmthout and the AfricaMuseum in Tervuren have recently joined the ranks, for example.