ACA
INNOVATION
ACA wins the most Innovative Partner award from Adaptavist
Last Thursday, the ACA Group team hit a brand new milestone in the Atlassian ecosystem: we won the award for Most Innovative Partner 2021 at Adaptavist's Partner Summit.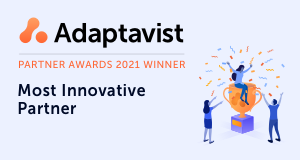 Why did we win an innovation award?
The shift to Software as a Service (SaaS) running in the cloud is really accelerating. Apart from shifting to the cloud, we see organisations continuously increase the number of tools to run their business as well. Connecting those will prove a very important challenge for all of us - a challenge where we believe we can keep making a difference as trusted Atlassian Solutions Partner.
And so, earlier this year, Adaptavist launched the Autoblocks platform, an integration platform capable of integrating your Atlassian tools with virtually everything that has an API.
The ACA Group had the unique opportunity to participate in the Early Access Program of the platform. Every two weeks, we met with the app team to exchange ideas, challenge each other and explore opportunities. While exploring and improving the platform capabilities, we managed to develop 3 real-life, working integrations:

A first case connects an Atlassian customer to a Solutions partner. The connection allows the customer to escalate tickets to the partner and exchange status updates, comments and even timesheets. While both parties are using Atlassian tools, one was on Cloud and the other on Data Center.


A second case was functionally very similar: this was another scenario of a company that wanted to escalate service tickets to an external party with the need of staying informed about progress. In this case, one of the parties used servicenow as their service desk tool.


For the last case we went out of our comfort zone and integrated a webshop with Jira. While the webshop is used to process orders and payment transactions, the internal logistics are tracked in Jira and automatically initiated when an order comes in.
What's next?
In August we started exploratory talks to develop an offering on and around the possibilities of the platform. We are eagerly looking forward to further shaping this!
Big thanks to our colleagues Jeroen Poismans and Walter Buggenhout, who put together wonderful thins in less than no time on a brand new platform. And of couse Adaptavist itself, who made the Autoblocks platform available to us free of charge and assisted us with technical, marketing and other related question.
Let's end with a special note, a quote from Simon Haighton-Williams (CEO of Adaptavist:
"The Adaptavist Power-up Partner Awards 2021 recognises and thanks our Partners for the ongoing support they have provided to us over the last 12 months. Adaptavist partner "the ACA Group" has gone the extra mile in embracing new Adaptavist products to solve business solutions as well as participating in our Early Access Programme for Autoblocks, thank you"!

—

Haighton-Williams Simon, CEO at Adaptavist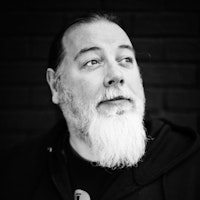 Kudos to our colleagues Jeroen Poismans and Walter Buggenhout, who managed to put together wonderful things in less than no time on a brand new platform. And a big thank you to our friends at Adaptavist, for letting us explore Autoblocks very early on and supporting us with all our technical, marketing and other questions!!