DATA STRATEGY
DATA MESH
EVENT
ACA MEETUP
ACA organizes the first successful Data Mesh Belgium meetup
Recently, we created a Meetup group for data enthusiasts in Belgium who have a keen interest in Data Mesh. It's fantastic to see that the community has grown rapidly and counts almost 100 members! This community serves as a platform for individuals to connect, share their knowledge and collaborate on exciting projects related to data mesh. By bringing together like-minded people, we aim to create a vibrant community that fosters innovation and growth in the field of data management.
On the 14th of March, we hosted our first Data Mesh Belgium meetup at our Hasselt office. During this evening, we brought together experts and enthusiasts in the field. Partnering up with two esteemed data experts, Wannes Rosiers and Mathias Lavaert, we were treated to a pair of inspiring talks on the topic of data mesh!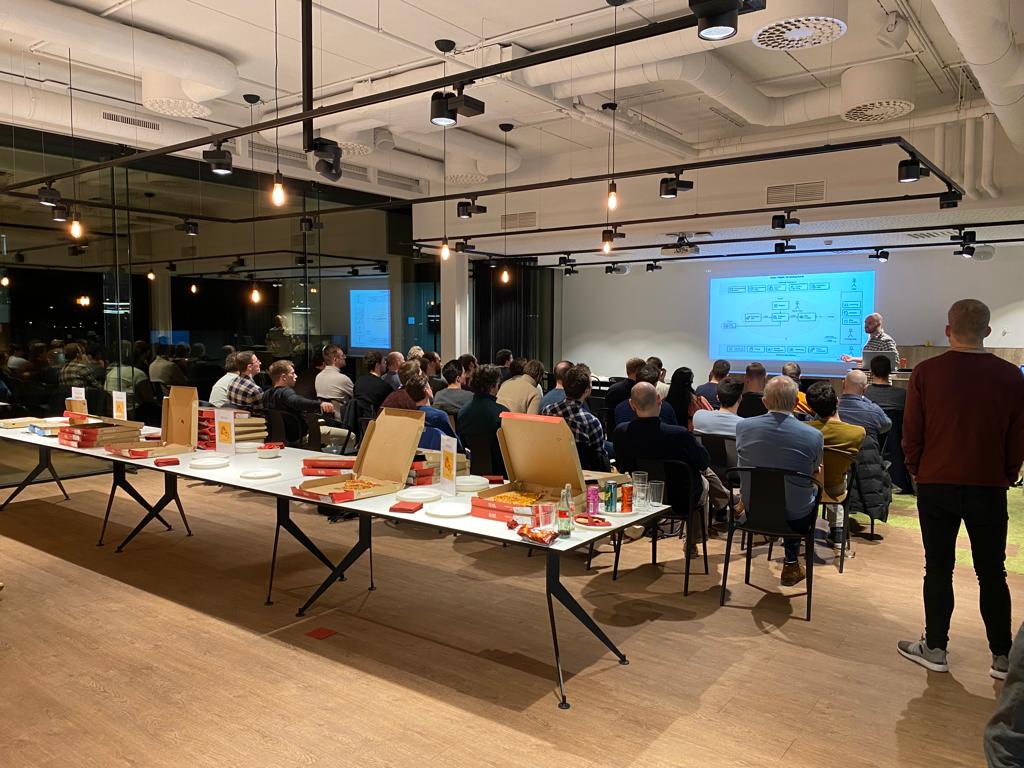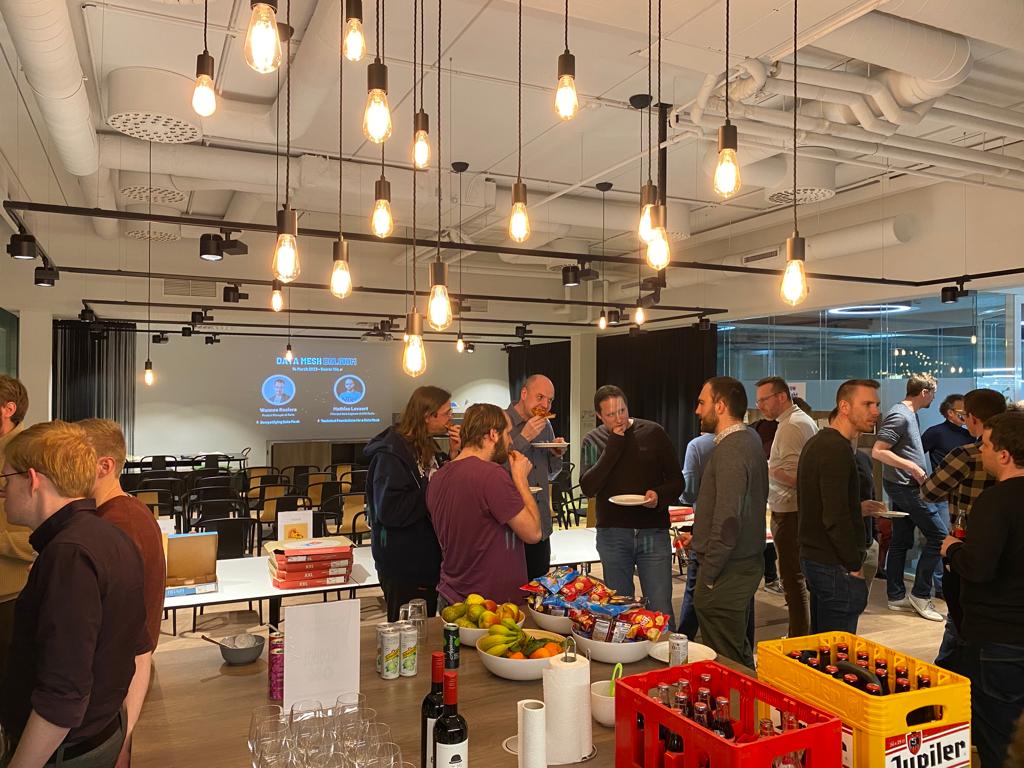 The goal of the meetup was to foster knowledge sharing and explore innovative solutions related to this emerging approach. Data mesh is an exciting development in the world of data and software architectures in general, offering a decentralized and distributed approach to building data-driven solutions at scale.
The evening started with some delicious pizza and drinks, providing a relaxed atmosphere for attendees to get to know each other a little bit. Then, the experts took the stage to give two talks on various topics related to mata desh.
Wannes Rosiers

delivered a talk on demystifying data mesh and how to tackle common misconceptions.

Mathias Lavaert

shared his insights on technical foundations for a data mesh.
The talks were insightful and sparked some great discussions among the attendees. At the end of the event, there was an opportunity for attendees to network and share their own experiences with each other. It was a great way to connect with others in the field and learn more about the latest developments in data mesh.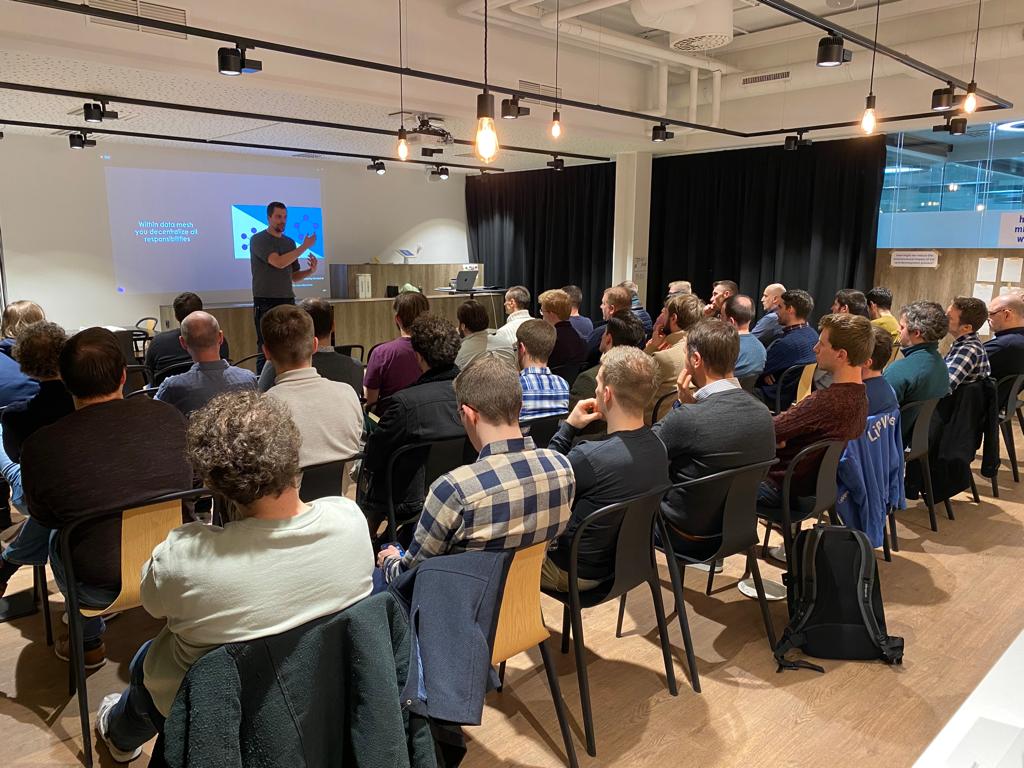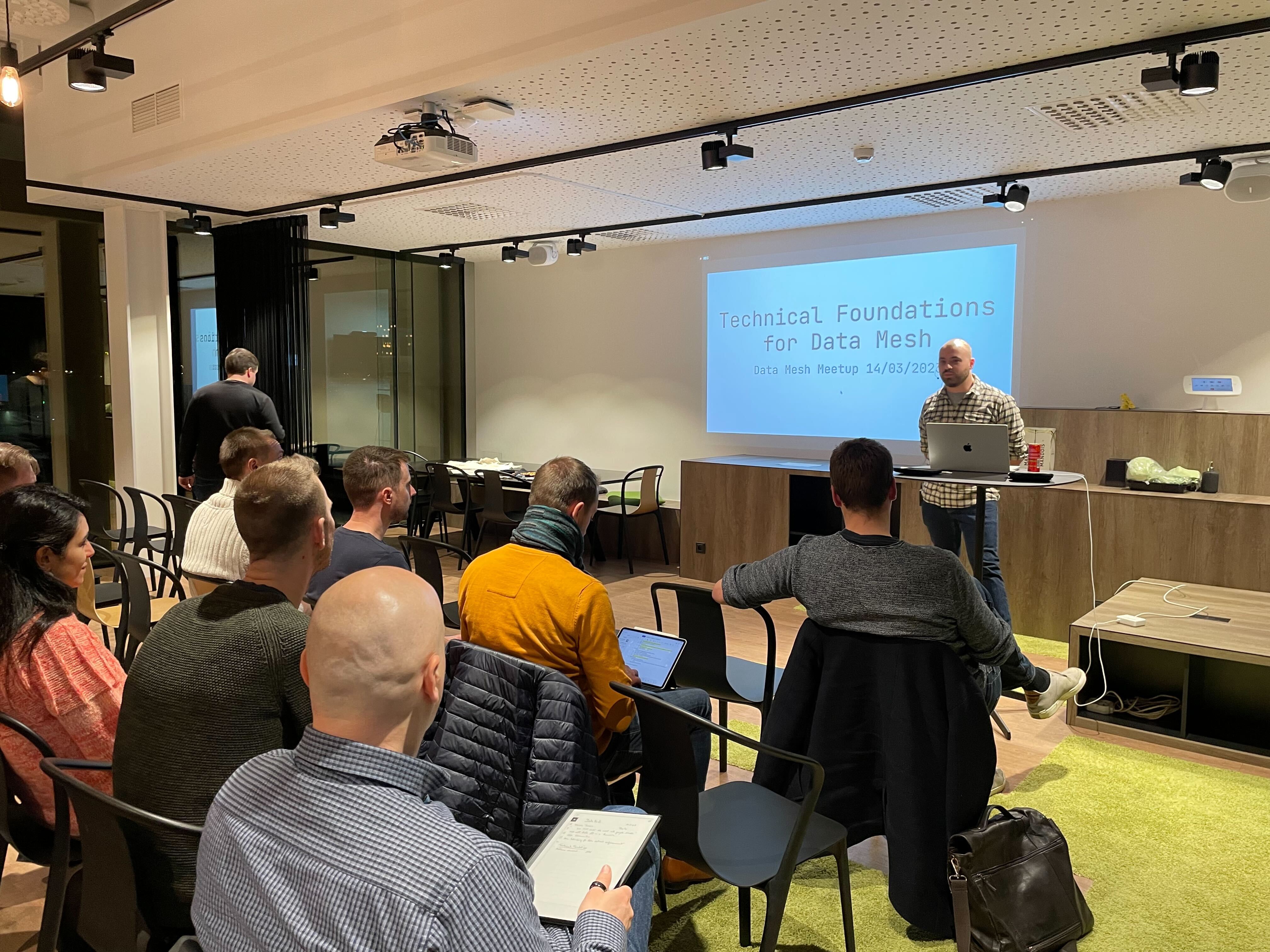 The power of data mesh ⚡
Unlike traditional monolithic data architectures, which are difficult to scale and maintain, data mesh is designed to be more decentralized and distributed, with individual domains owning their own data and having their own teams responsible for the data's governance, quality, and delivery.
We're excited to see such strong interest in this emerging approach, and look forward to hosting more events in the future to continue the conversation. Thank you to everyone who attended and made this event a success!
We're excited to be at the forefront of the data mesh movement. Learn more about our data mesh services by clicking the button below: