ACA
INNOVATION
ACA organized third successful Inspiration Day!
20 October 2022 - ACA Group recently organized its third successful Inspiration event in their Ghent office. The name says it all, the ACA Inspiration Day is a day with the goal of inspiring each other. The main focus of our third event was: digitization, transformation and sustainability.
Investments in sustainability, digitization and innovation are more than ever necessary to be and remain successful as a company. During our event, we took a closer look at:
Why sustainability, digitization and innovation don't just go hand in hand, but are inevitable evolutions.
How you can pay sufficient attention to these topics in a structural way within your company and role.
An overview of both short- and long-term trends within organizations and sectors.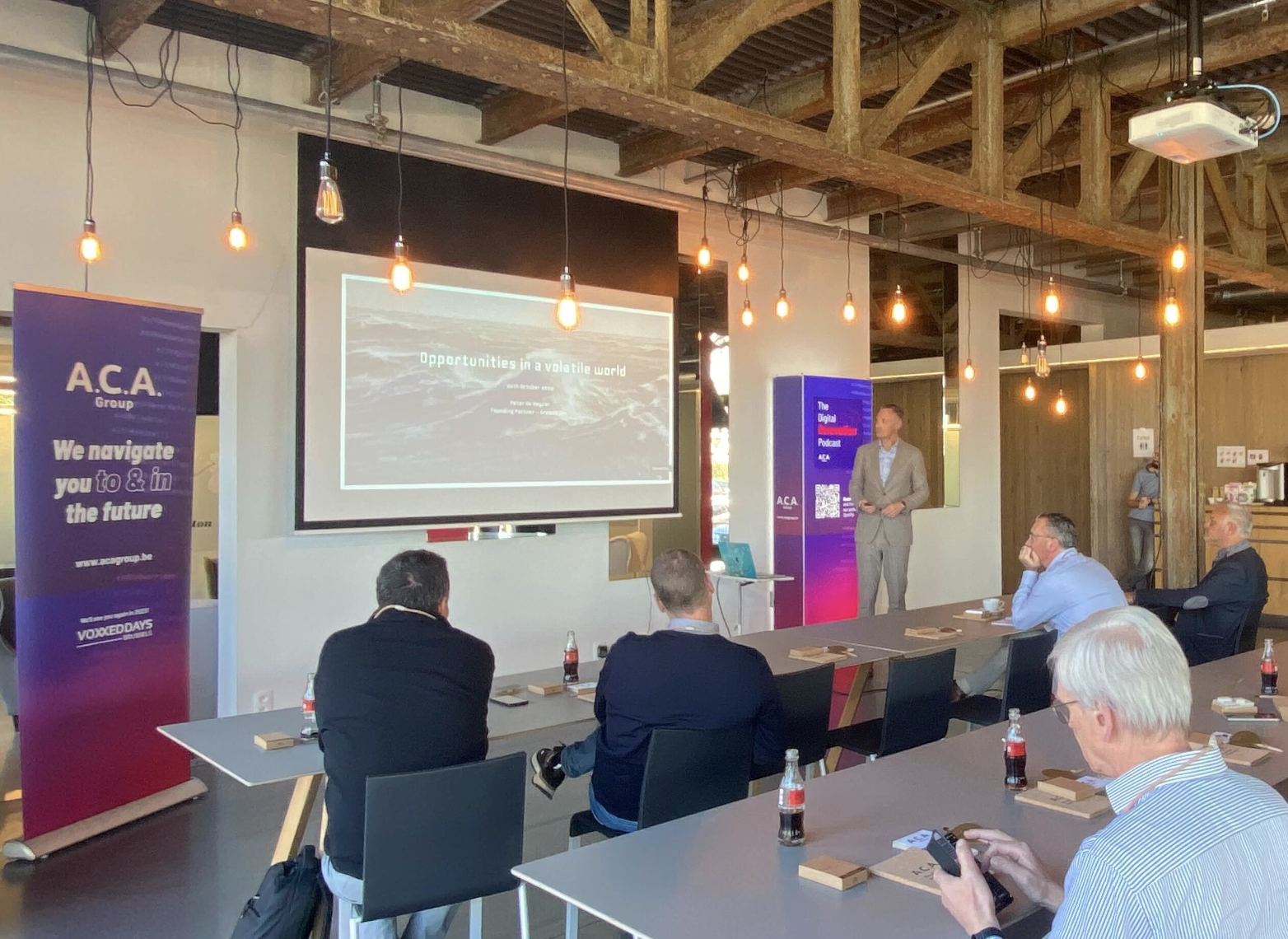 Economist Peter De Keyzer was our guest keynote speaker and talked about today's economic climate and sustainable strategies for tomorrow. What are the opportunities in a volatile world? As an organization, you cannot stand still in these turbulent times and you must prepare for the (digital) future.
Sven Sambaer (ACA Group) told us more about the digital transformation strategy at ACA: ACA Digital 2025. Team member Laurens Slechten picked up on it with his talk: Outcome Over Output, in which he talked about digital transformation from a product management perspective.
After a well-deserved break and refilled drinks, it was time for some inspiring customer testimonials. Some clients shared their knowledge, based on specific cases, about how they approach "digital transformation" within their organization:
The goal of our inspiration day is obviously "to inspire". So, we are happy to conclude that on October 20 we certainly were able to inspire each other and share our knowledge. Digital transformation is coming and your company also has to be prepared. We would like to thank all those present for being a part of this beautiful and inspiring day! 🚀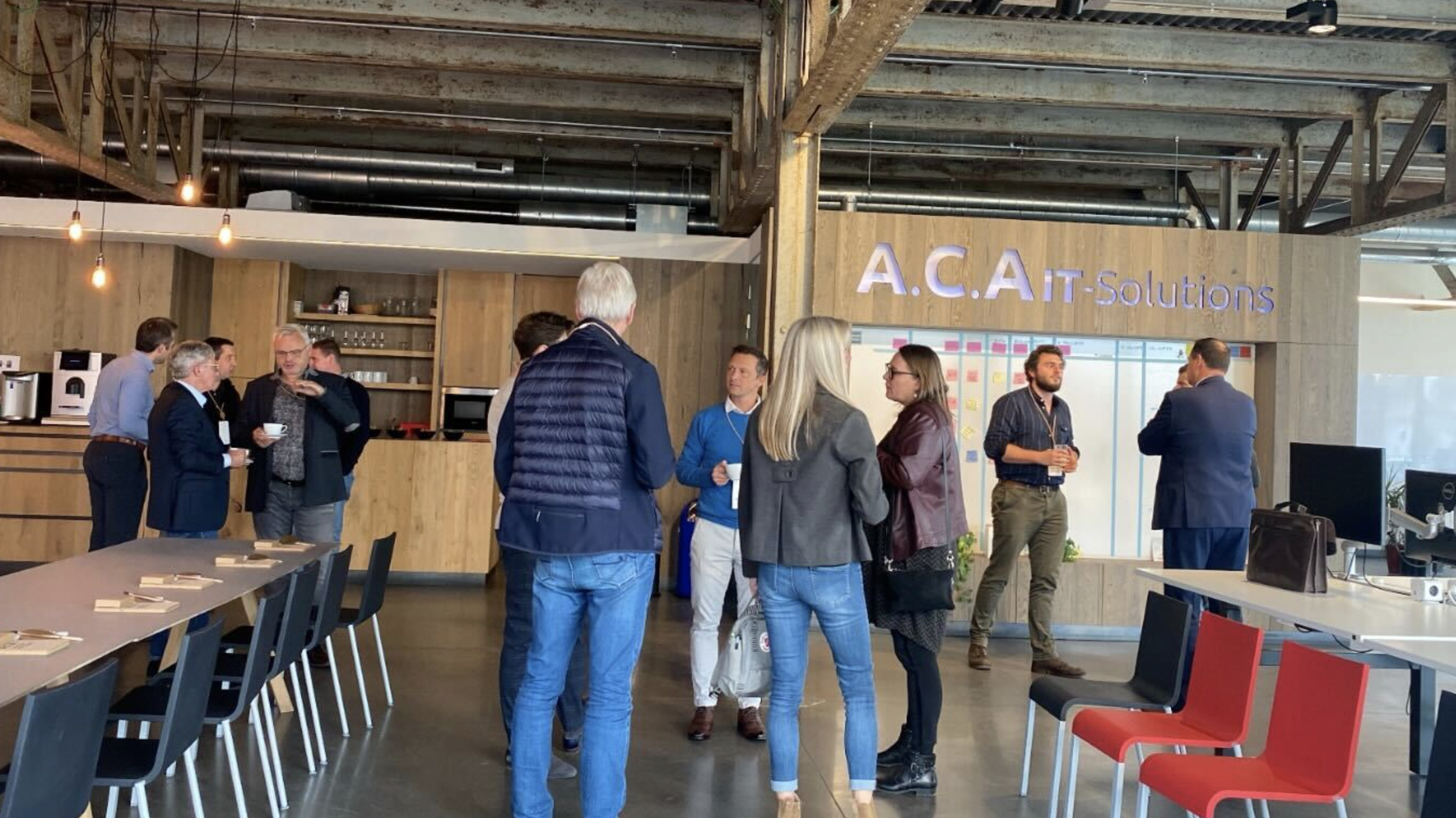 Do you want to be part of our next Inspiration Day? Let us know via communication@aca-it.be and we will keep you informed about our next edition!