SUSTAINABILITY
ACA
ACA installs a charging station at every employee's home
ACA Group has secured a contract to install a charging station at every employee's home. The partnership with supplier MobilityPlus marks the next step in our evolution towards a fully electric company fleet.
Our CEO and former winner of the Ambiorix award Ronny Ruyters has always been a forerunner for sustainability. Nowadays, our entire IT company is permeated by green thinking, visible through priorities towards project with an ecological impact, our environmental efforts regarding our office buildings and our ambition for a 100% electric fleet.
It is because of this ambition that we've just finalized a collaboration with MobilityPlus to install a charging station at every employee's home. At the time of writing, our fleet consists of about 160 vehicles, expected to grow to over 200 in just a couple of years time.
About ten years ago, we used a Tesla Roadster and a Tesla Model S as pool vehicles for travels pertaining to work. We already knew back then that electric company cars would make enormous advances and wanted to familiarize our employees with the concept. So, electric driving is nothing new for ACA. Right now, half of our fleet is already electric,a great time to bring charging at home into practice.

—

Kris Broekx, Fleet Manager at ACA Group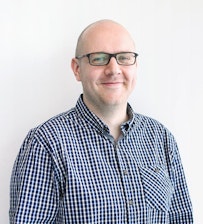 We chose MobilityPlus as our supplier for the charging solutions, a fast-growing company that provides advice, installation and security of charging stations. "We've noticed that driving electric is not just great to keep current employees on board, but also acts as a strong argument to attract new candidates", says Dries Van Dyck from MobilityPlus. "After all, sustainability is an important theme when choosing an employer. Companies such as ACA have really understood this very well."