ACA
ACA Group wins Ambiorix prize 2018!
We are immensely proud to announce that ACA has won the Ambiorix prize 2018 (VKW)!
This prestigious prize is awarded by VKW to a Top-500 enterprise and distinguishes a Limburg company that excels in quantitative and qualitative entrepreneurship.
The prize is awarded on the basis of a thorough quantitative selection, including an analysis of the company's figures from the last 5 years. This analysis is then followed by a qualitative selection by an independent jury, led by professor Leo Sleuwaegen from the Catholic University of Leuven.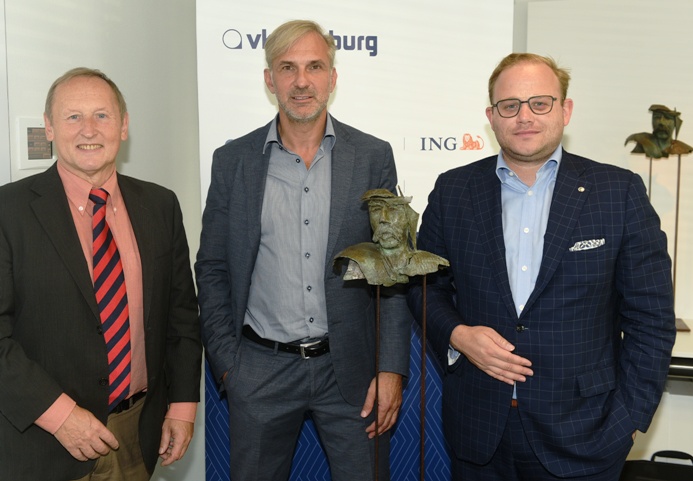 According to the Ambiorix jury panel, ACA Group is one of the strongest growing companies in Limburg, thanks to the impressive and very profitable growth over the last five years. The growth is the result of a customer-centric approach, combined with extensive technical expertise, unique project approach and the right people. The growth is further supported by our innovative podular organizational structure, in which our pods (business units) function as autonomous departments within the overall organization. We furthermore distinguish ourselves with our focus on ecology and the integration of sustainable business within the organization, for example by electrifying our fleet and providing adjustable desks and high-quality chairs for our people.
On Monday 17 September, we received the Ambiorix prize during the VKW Limburg annual meeting in the Ethias Theater in Hasselt. We also showed our new company film:
Psst, did you know we are organizing two major events ourselves soon? They are the ideal way to get to know our company, our approach and our expertise better!
Lost in Content (25/09): With inspiring keynote speaker Nathalie Nahai, tangible expert speakers and customer cases divided over 3 different tracks (visionary, monetary, legal), we will give you unique insights into content as a necessary foundation and driver for intelligent business!


Team up! Enterprise Day (09/10)

: Join us and our finest international partners for what will be the biggest event of the year on Atlassian tools in Belgium. With expert speakers and customer cases across different tracks (ITSM, DevOps and Atlassian at scale), we will inspire you to unleash the full potential of your Software, IT and Service Teams running on or considering Atlassian tools.