E-COMMERCE
CUSTOMER SPOTLIGHT
DIGITAL EXPERIENCE
ACA Group and Kibo join forces to deliver the best buying experience
We are happy to announce that the ACA Group is partnering with Kibo, a leader in the B2B and B2C e-commerce sector. Through this partnership, we aim to strengthen our position within the B2B e-commerce industry and provide an excellent service to our clients.
About Kibo commerce
Kibo is the only extensible, unified commerce platform that delivers personalized, omnichannel experiences through AI (artificial intelligence) and machine learning. The company's technology allows users to manage B2B and B2C functions from one console using shared services across all solution areas, such as pricing and promotions and a shared product catalog. The platform is designed to power the entire shopping experience – from first click to doorstep – and to scale as a business grows.
Kibo is also the leading SaaS platform for distributed order management, enabling retailers and branded manufacturers to quickly deploy dynamic, omnichannel fulfillment models that meet the customers' demands and drive growth. Kibo's API-first, microservices-based architecture is redefining the standards of shopper convenience at a dramatically lower total cost of ownership.
ACA Group has been a wonderful strategic partner for Kibo. With the team's expertise in CMS, e-commerce, OMS and personalization, ACA has proven itself to be our premier partner in the BeNeLux region. We look forward to continuing our work together and enabling our shared client base to create impactful and effective customer experiences.

—

Allison Dancy, Chief Marketing Officer at Kibo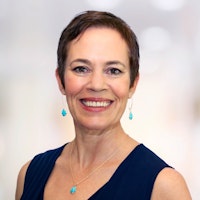 Providing an accessible and flexible e-commerce platform
The ACA Group wants to deliver the best services and solutions to its customers and believes that Kibo has the right platform to do so. As Kibo's first partner within the BeNeLux, we are looking forward to expanding our B2B e-commerce service even further. We want to do this by providing an accessible and flexible e-commerce platform with Kibo, enabling you to deliver a connected shopper experience, personalized at every stage of the customer journey.
After all, we don't just carefully develop the solution together with you, but also help you develop a sound e-commerce strategy to ensure you get the maximum business value out of your investment.
We are very pleased to add Kibo to our solution portfolio! With Kibo, we are now able to offer our customers a flexible and future-proof solution for both e-commerce and order management. The (headless) e-commerce solution enables our customers to launch and scale their e-commerce stores quickly. Additionally, the order management solution is one of the best out there, with lots of advanced features to optimize inventory and deliver faster.

—

Peter Mesotten, Tech Lead at ACA Group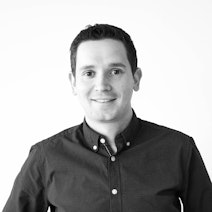 Ready to take your commerce to the next level? Because we are! ;-)