SoCraTes Meet Up at Hasselt
Workshop - End-to-end projects - Physical event
| | |
| --- | --- |
| Date: | 30/11/2022 |
| Time: | 17:00 - 22:00 |
| Location: | |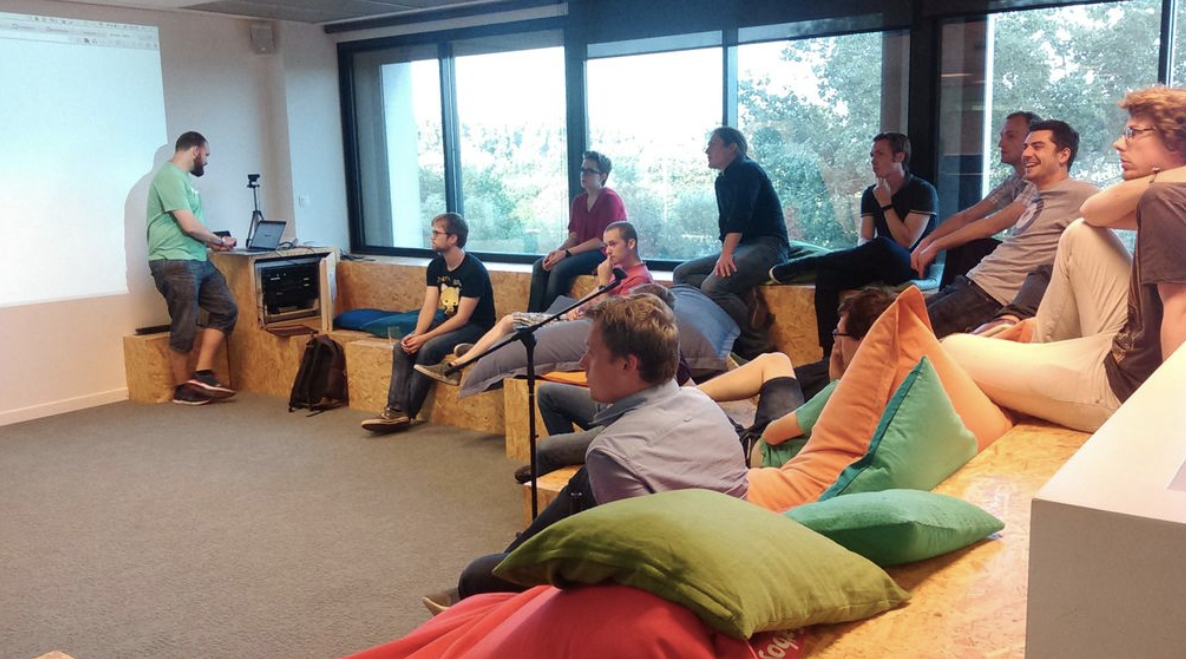 About the event
On November 30, the SoCraTes (Software Crafting and Testing) Community will organize their next Meet Up in our Hasselt office. It is open to all people who are passionate about development and strongly believe in mastering the craft of software.
Come work in our office!
To help people that are interested but that live further away, we're freeing up 8 spots at our open office desks for you to come work at (instead of working from home). You get to enjoy free coffee, free WiFi (and probably free lunch). And more importantly, you can join the open space in the evening. Contact Louis Hendrikx via email if you want to reserve a spot.
The SoCraTes Community
This community is a place for discussing everything software engineering related. It is for everybody who follows the path of self-improvement and tries to be the best they can be.
We welcome software crafters of all experience levels and technology fields. We strongly believe that software craftsmanship is about learning from each other, taking responsibility for your work and being proud of what you do no matter who you are or how experienced you are. SoCraTes meetups are about having fun, interesting discussions and sharing knowledge.
The meetings are held in open space format which means the agenda of the meeting is created on the evening itself. Nobody is obliged to suggest a topic but we do hope that you'll be an active member because that is what makes the open space format shine!
How does it work?
The first 15-20 minutes will be devoted to lightning talks. So if you've got a cool demo, some new technology or just something you think the group might find interesting, controversial or just plain funny, bring it along and share it with the group!
Don't worry if you've never given a lightning talk before - this is a great opportunity to exercise public speaking in a welcoming and friendly environment. We have a projector you can use. All lightning talks are restricted to a maximum of five minutes (It is a lightning talk after all).
After the lightning talks, we co-create the agenda for the evening. Anyone can suggest topics for the evening. These topics could be focused on different things:
- sharing your experience
- asking for help about a specific challenge you are facing
- discovering something new together
- a group discussion about a specific topic
- or anything else you can come up with
You don't need to prepare your topic in advance but can do so if you feel like it.
After each topic is presented shortly, we post it up on a marketplace of topics. Afterwards, we collectively choose which topics to put on the actual agenda and at what time. Typically there'll be several 30-minute sessions in parallel and everyone can choose which session they want to participate in.
You have full control of what you want to discuss with the group.
Still not clear? Don't worry, just join in and you'll see soon enough how it goes for real!
Food:
We will provide a delicious dinner for you (probably 🍕).
Doors: 18h
Starts: 19h