ACA Python Day in Ghent (free)
Training - Expert staffing & training - Physical event - ACAdemy
| | |
| --- | --- |
| Date: | 18/06/2022 |
| Time: | 07:00 |
| Location: | |
About the event

Get inspired & learn more about this innovative programming language during our Python Days
Are you an experienced developer (Java, PHP, C#, ... or another language) with a strong interest in Python? Do you want to take a dive into this innovative programming language? And want to share your thoughts with other IT'ers? Then join our Python Day in our beautiful office in Ghent on Saturday 11th June.
P.S. It's free! 🙌
Our Python tech lead Dirk will start the day with an introduction into the Python programming language. In the afternoon, we'll focus on Data Engineering and together with the other participants you will make a sentiment analysis of a WhatsApp chat.
* Lunch, dinner & drinks are included.
Why Python?
Python has become one of the most popular and user-friendly programming languages in the world. It is a fast, powerful open-source language that is mainly used for business systems, webshops and web applications.
You can use Python in many different domains: AI, Machine Learning, Data Science, DevOps, web development, ... In some of these domains (AI and Data Science) it's even the dominant language.
Google, Facebook, Dropbox, Spotify, Netflix, Nasa. They all use Python in some way. At Google it's an indispensable part of their tool belt and Nasa uses it on Mars and in deep space.
So... Do we need to say again, why Python? 😉
Meet our Python Expert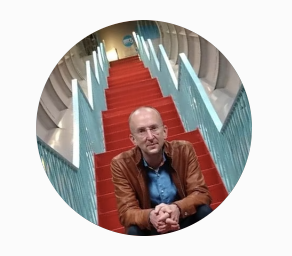 Dirk Hemelings is a passionate Python expert and tech lead a the ACA Group.
"In 1998 I built my first website for professional use. Since then I have built a lot of websites and web applications and I also have a succesful internet start-up to my name. After using PHP I took the step ten years ago to Python. Since then, I have been a devoted Pythonista for the simplicity, clarity and wide scope of Python. I am looking forward to taking you into the wonderful world of Python!"
For whom?
➡️ Medior / Senior developers with a strong interest in Python Development
➡️ You have at least 3 years of professional experience in programming

Preparations for our Python Day:
➡️ You preferably have your own Mac or Linux laptop, but Windows is possible as well
➡️ Make sure you have Python version >= 3.9 installed
➡️ An export of a WhatsApp chat without media, preferably a chat with a duration of a few months. Click here for more info.
Practical information
Timetable
08.00 - 09.00 Welcome and breakfast 🥐 ☕
09.00 - 13.00 Introduction to Python (with some coffee breaks included)
13.00 - 13.45 Time for lunch
13.45 - 17.00 Sentiment analysis of a WhatsApp chat 📱
17.00 - 19.00 The end! Time for a delicous walking dinner
Communication
All internal communication and practical exercises will be in Dutch.
Registration is free!
But in case of no-show without notice 48 hours at the latest in advance, we ask you to donate 50,00€ to a charity of your choice.
Register for a future Python Day ⬇️
Are you unable to participate and do you want to participate in a future Python event? Register via the button below and we will keep you informed!