Cloud evolution at Valipac
A brief introduction
As a non-profit organization, Valipac wants to improve its processes as much as possible. In the past, they developed several applications to become more efficient in dealing with their daily business. It has already become easier for Valipac to stimulate companies to recycle their industrial packaging waste. Additionally, they are now more efficient in informing those that are entitled to a financial incentive for their sorting efforts.
Wanted: automatic scaling & high security
In 2010, Valipac realized that the servers for their apps had reached the end of their lifecycle. "Ordering new servers would be a long process and it wouldn't solve their issues concerning automatic scaling," Stijn Van den Enden from the ACA cloud team explains. But what are the other options? Together with ACA, Valipac started looking for a solution that would allow them to focus more on their core business. Important factors for their IT infrastructure are:
Automatic scaling for their apps
High security standards
Cost optimization
Ordering new servers would be a long process and it wouldn't solve their issues concerning automatic scaling

—

Stijn Van den Enden, Chief Innovation Officer at ACA Group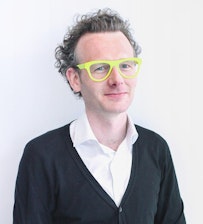 AWS comes to the rescue!
Together, Valipac and ACA decided that putting all applications into the cloud would add most value to their business. A very innovative approach in 2010, but now a standard practice!
One of the biggest benefits of a cloud migration is that it gives Valipac the opportunity to focus more on their core business. "With us taking on the entire management and daily monitoring of their cloud infrastructure, Valipac can focus on convincing companies to subscribe to their system and stimulating them to sort their packaging waste," Stijn declares.

Why Amazon Web Services?
Valipac is the very first client that ACA used Amazon Web Services for. The specific choice for AWS as a cloud provider offered many benefits.
"Flexibility was a crucial factor, because Valipac wouldn't need to buy new servers anymore for quickly scaling their applications," Stijn continues. "The costs of an AWS cloud solution are also very straightforward, just like predicting the optimization of the infrastructure. And by combining the security standards of AWS with our own expertise, we could give our client a highly secure infrastructure."
A customized cloud solution
By clearly communicating and being available for questions, the ACA cloud team built a cloud solution customized to Valipac's needs.
The first step was putting all Valipac applications into the cloud. This way, the issues of automatic scaling and better security for their apps were immediately solved. By taking care of the daily monitoring and maintenance of their cloud platform, ACA could also give Valipac more time to focus on their core business.
Related customer success stories