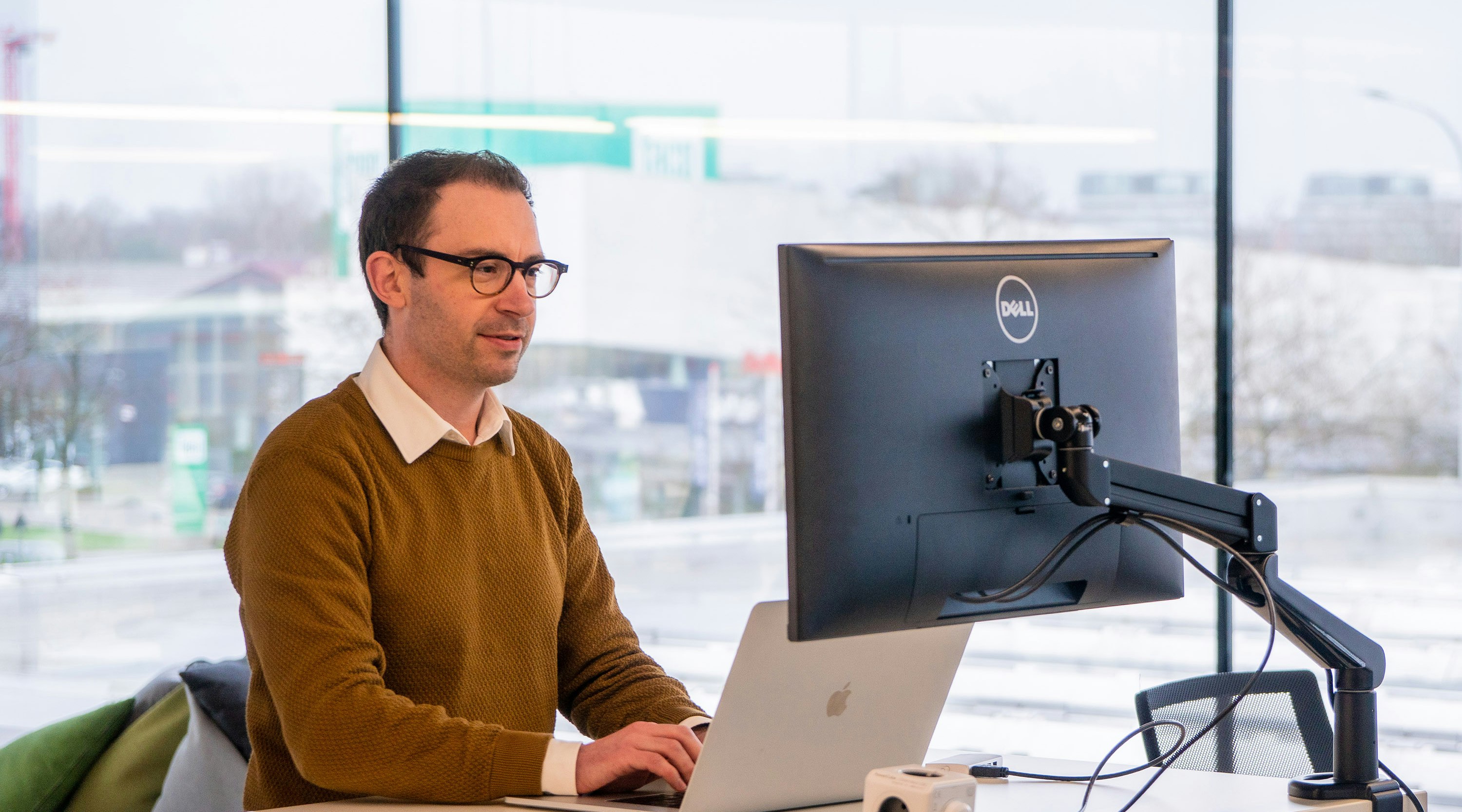 Platform Strategy Manager
Are you eager to support the further growth of ACA Group? Do you have experience in defining and developing successful platforms that integrate multiple commercial software products or services?
Then you're the Platform Strategy manager we're looking for!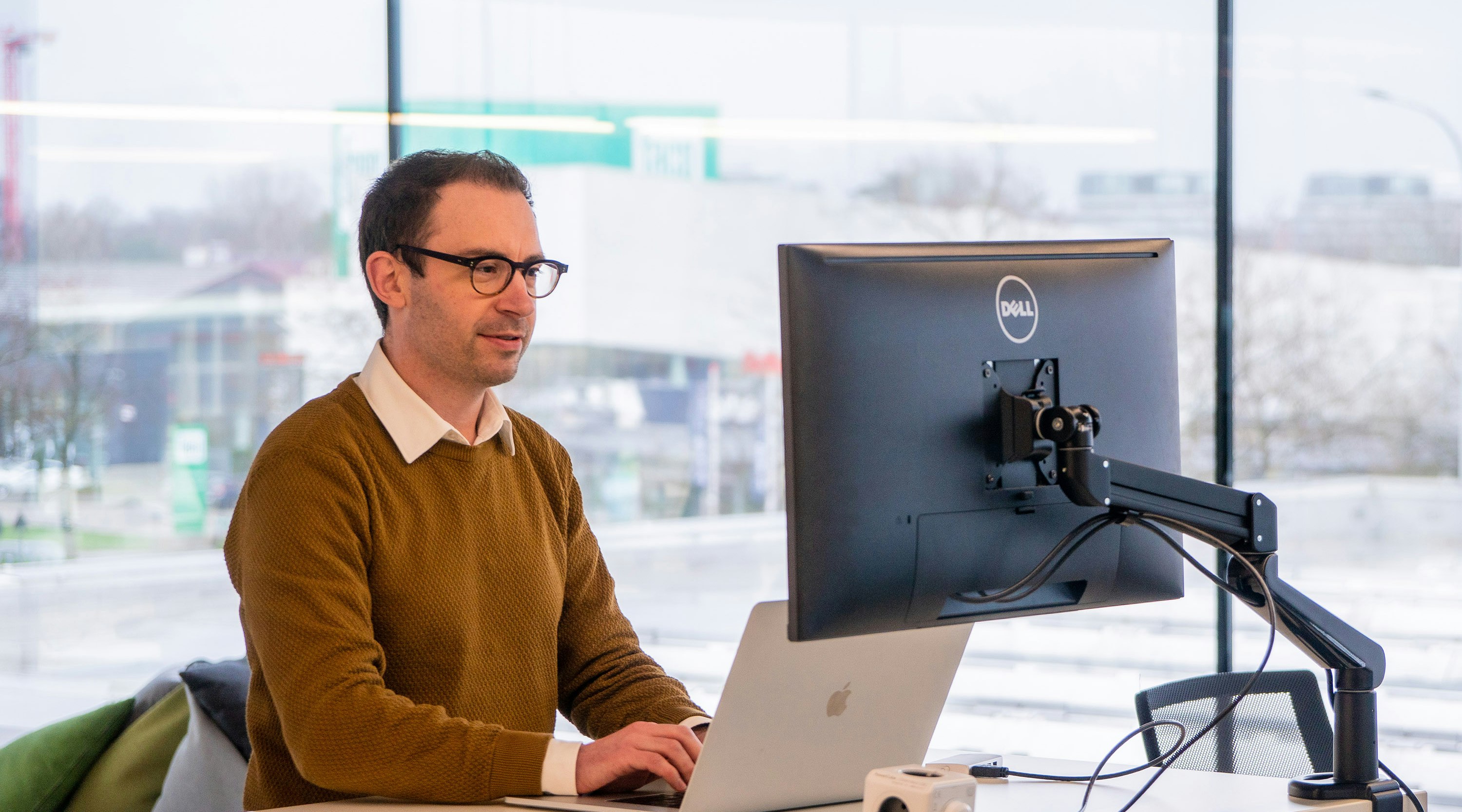 Your role at ACA
As a Platform Strategy Manager, you will be the key advisor for customers to conceive and implement their platform strategy. You provide strategic thinking and leadership in platform engagements that create compelling value for customers while leveraging ACA's cross Business unit solutions. By empowering ACA teams you will continuously deliver undeniable competitive advantage, contributing to the growth and scale of our evolving business.
Your responsibilities:
You own the maturation and evolution of our customers' technical and business strategy framework within the scope of our expertise.
You collaborate with other colleagues during the sales process to develop proposals and present to senior client stakeholders.
You develop a business-driven strategy that is forward looking and challenges the status quo.
You help the customer define their key portfolio objectives and ensure the role of platform capabilities and practice activities in supporting delivery.

You ensure, in the solutioning phase, that the proposed strategy justifies investment, even when the problem space shifts.

You keep a broad view over the different projects which are part of the platform implementation.
You work with the customer to drive platform and practice adoption; you establish metrics and ensure measurement and value storytelling are in place.

You make sure a vision for the architecture is made and the organizational change is executed upon by the customer.

When integrating with vendors, you ensure inclusion of their systems (a part or an extension of the platform), as part of architectural considerations for the platform being built (avoid "black boxes")

You put in place feedback cycles and measurement approaches for monitoring feasibility of the proposed strategy; you use these to make necessary trade-offs, if required depending on team competence, experience, risk appetite and delivery timelines.
Do you have what it takes?
Hard skills
You hold a Master's degree in IT or engineering

You have 10+ years of experience in technology-powered domains as either a product manager, project manager, program manager, data engineer, data scientist,...

You have a demonstrated understanding of the techniques and methods of modern product discovery, development and delivery

You have proven ability to establish and nurture relationships with senior executives across the organization and with the customer (stakeholders)

You are able to define, represent and explain the value proposition and high-level implementation approach of the enterprise wide platform strategy, the need for investment in forward thinking and technical solutions that challenge the status quo and position the customer for industry leadership and success, ROI, etc.

You have organizational leadership experience in long term road mapping, organizational transformation and change management

Optional: you have experience with the Platform Design Toolkit Methodology.
Soft skills
You thrive in situations where you are given little to no direction and have the ability to lead, organize and deliver commitments on time and within budget

You are resilient in ambiguous situations and can adapt your role in order to approach challenges from multiple perspectives; you don't shy away from risks, instead, you take them on and skillfully manage them

You genuinely enjoy interacting with colleagues from across the organization and have a knack for communicating technical concepts to non technical audiences

You love creating robust, scalable, flexible and relevant solutions that help transform businesses and industries

You work in a collaborative way with other strategic subject matter experts and can synthesize an overall strategy based on the input from multiple experts

You have a demonstrated ability to figure out solutions to hard problems with many constraints, using sound judgment to assess risks and to lay out your arguments in a well-structured, data-informed manner
Our application process
From candidate to colleague: this framework will give you a general idea of the different steps in our interview process.
Fill in the application form
We will take a look at your CV, and the responsible recruiter will contact you ASAP. To get to know each other and your skills better, we'll give you a call.
Interview time
If the phone call went well for both of us, we'll invite you to an interview with a technical colleague to dive deeper into your resume.
We'll make you an offer
If the interview went well, we'll make you an offer!
Welcome to the team
Yay! You're officially part of the ACA team now. We're looking forward to working together!
What's working at ACA like?
Innovative work environment

You will work with the newest tech & tools, in an innovative environment with flexible hours and

working-from-home

arrangement.

Customized salary package

An attractive salary, a company car*, meal vouchers, expense allowance, MacBook Pro

and more.

* ACA wants to contribute as much as possible to a sustainable environment. The expansion of an exclusively electric vehicle fleet is an important factor. We want 98% of our vehicle fleet to be electric by 2025! ⚡

Learn & grow

On-the-job coaching and mentoring gives you the opportunity to grow professionally and personally at ACA. You have a personal evolution plan with a budget for technical and professional training and many opportunities to learn. Knowledge sharing is central in everything we do, that is why we founded the

Internal ACAdemy

: our internal & external center for knowledge sharing.
We've got your back

We provide an elaborated health and insurance plan to cover your needs. It's our priority to keep our employees as happy as possible. We do this by providing a good work-life balance, providing the right tools, and so on.

Our unique company culture

You'll be part of a passionate and hardworking team that is proud of their realizations. ACA is a place with teamwork, openness, knowledge sharing and peer recognition as key values.

Employee centricity

We are a team-driven company that knows how to contribute and make fun in a professional environment. Because a great and motivated team is only possible if you can also relax together. That's why we provide plenty of opportunities both inside and outside the office and organize an awesome

ACA-weekend

every year!
What we've been up to lately
... Or do you know someone who could be?
Share this career opportunity and let them know!
Want to contact the recruiter?